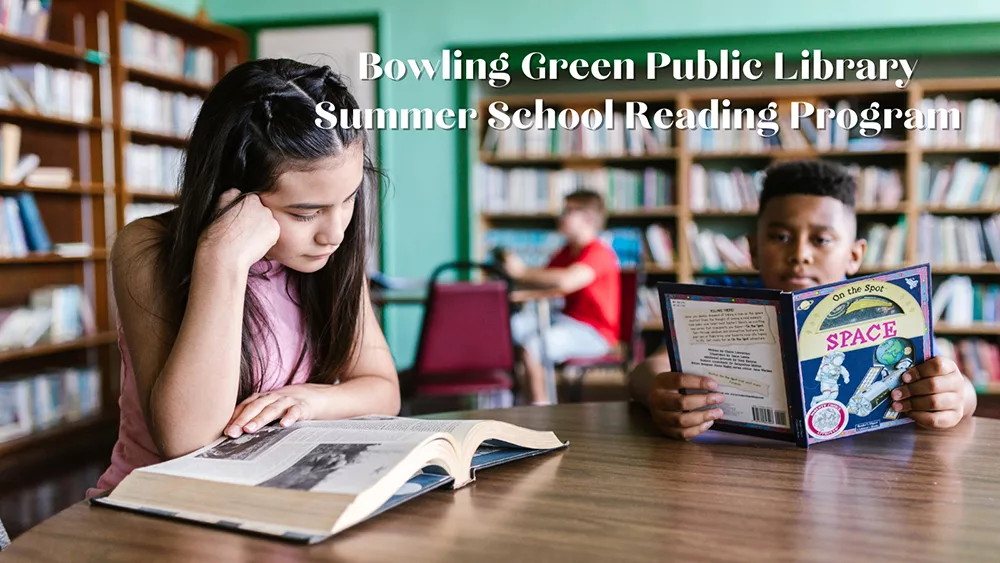 BOWLING GREEN, Mo. — It's time to register for the Bowling Green Public Library's Summer School Reading Program. Our theme this year, All Together Now, invites you to explore theme-based activities, programs, and books. By joining the fun, you'll meet new friends and connect with others through the power of stories.
We are a small facility with a small staff, so each session is limited to 20 children; registration is first-come, first-served. Online registration does not guarantee a spot in the program. We will call to confirm your spot by June 15.
Please have a parent or legal guardian stop by the library prior to the start date of Wednesday, June 21, to complete guardian consent and emergency contact paperwork. If you are registering more than one child for the program, you will need to complete a separate form for each child. You can also download the registration form on our library website at www.bgmopubliclibrary.com and email it back to us at bglibrary@bowlinggreen-mo.gov.