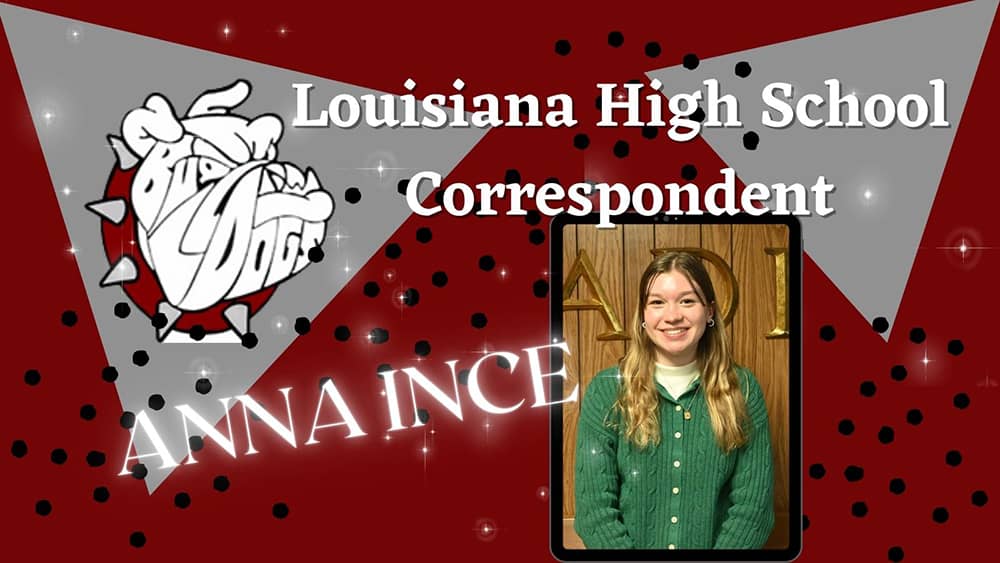 LOUISIANA, Mo. — The 2022-2023 school year is officially done and over. For Louisiana this year has been filled with many highlights in sports, many records broken, and overall great things happening in the district.
First off, the Louisiana Football team was better than ever this year. They went to the second round of districts this year which has been the first time in over ten years.
The girls' basketball team made it to the district championships against Duchesne. This has been the first time in over ten years.  Sadly, they fell short to the Pioneers but Louisiana is excited to see what they can do this next season. They did not lose any seniors on the team but the team is heavy with upcoming seniors who are experienced. 
The boys' basketball team brought home some hardware this season from multiple tournaments. They will lose a significant amount of varsity players due to graduation but they are optimistic about the juniors and underclassmen who will be stepping up this next season. 
The swim team saw a jump in the number of participants. Many records were broken by sophomore Lauren Ince and they believe they are moving in the right direction. 
The cheer team was bigger than ever this year with a squad of 15 girls. They took home the Clopton Cheer Award this past January, and are hoping to win it again. They also have their eyes set on winning the Bowling Green Cheer Award next season. The squad is looking forward to many girls returning and bringing in some new members to complete the team.
The baseball team did not have the best record compared to last season but they made drastic improvements throughout the season. They will be losing a lot of boys next year due to graduation but are optimistic about their junior varsity members. 
The track team ended the season with many athletes going to state and even placing in the top eight. Many records were broken this season and they are eager for next season.
Overall there are great things happening in and out of the classroom at LHS. They are excited to see what the next school year brings.