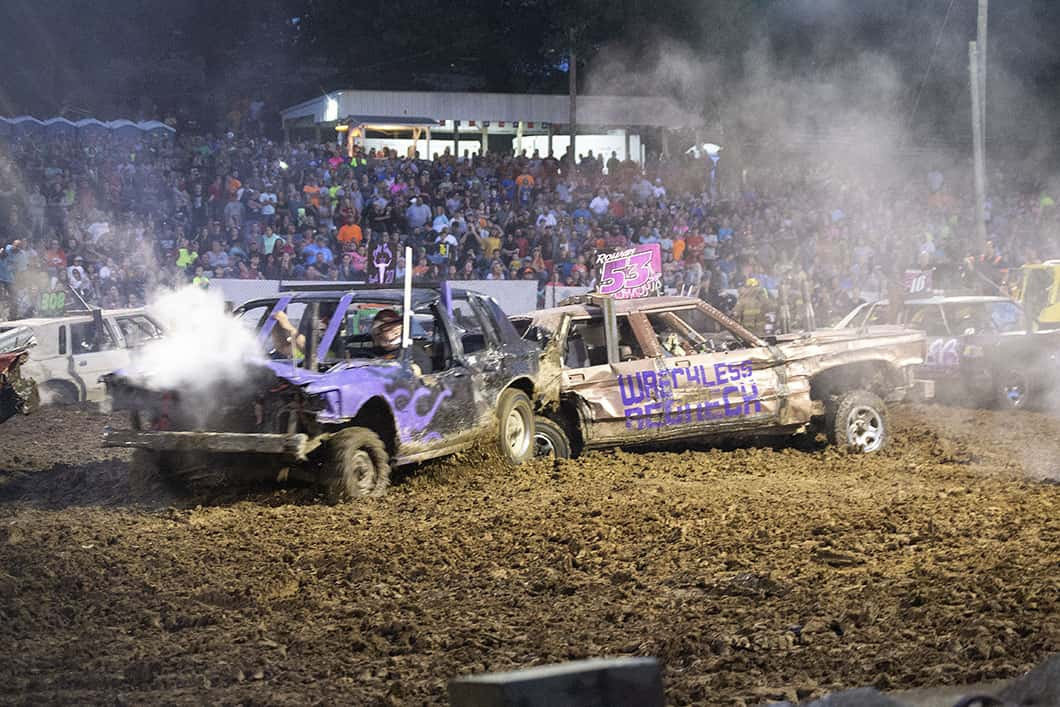 BOWLING GREEN, Mo. — After two days of rain out, the Pike County Missouri Fair saw a tick up in the crowd numbers Friday night as over 200 cars hit the track for this year's demolition derby.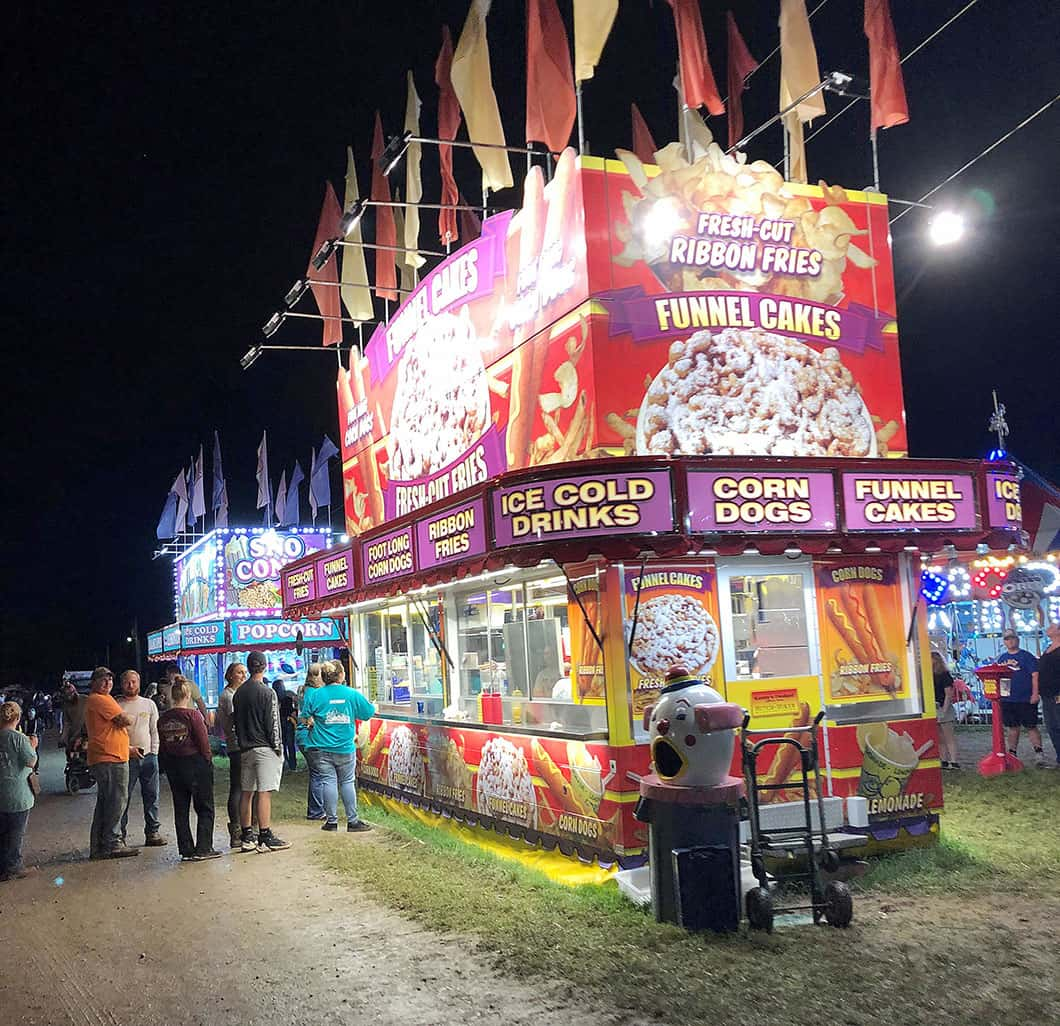 In addition to this year's derby, crowds flocked to the rides and even participated in the talent show on the small stage. Below, Bodhi Eskew took home first place after playing his guitar in the six to 12 year old class two competition.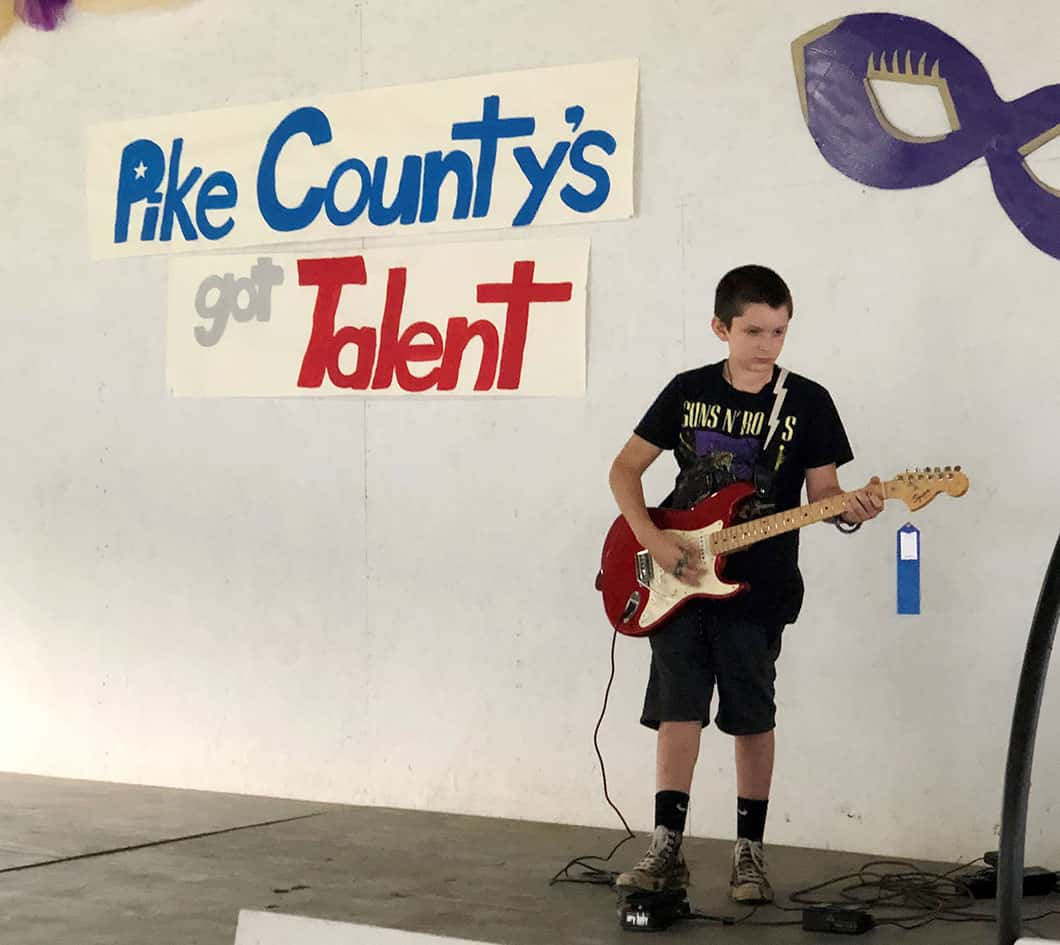 Saturday is the final night of this year's fair. While horseshoe and cornhole tournaments take place throughout the afternoon, crowds will fill the stands on the main track as the finale concert makes a return featuring country music artist Riley Green at 9 p.m. Friday afternoon the fair board made the announcement that no chairs will be allowed on the track before noon Saturday. If chairs are placed on the track prior to noon, they will be removed so they work over the grounds.
Also, shuttle buses from Sparks Party Buses will be running from 5 p.m. until midnight for those who don't want to chance parking at the fairgrounds. The buses will pick individuals up from the Bowling Green High School parking lot and drop them off at the front gate. For a full schedule of events, visit www.pikecountyfair.org.