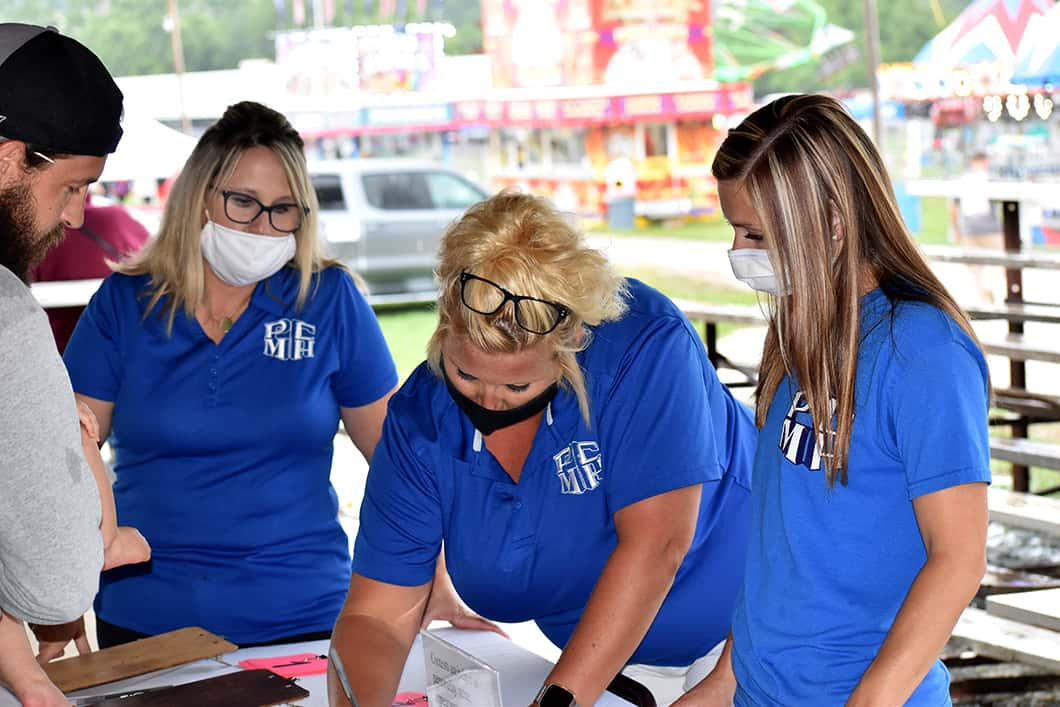 BOWLING GREEN, Mo. — Despite rain canceling the dirt drag races and western speed horse show, many area folks turned out for the Pike County Memorial Hospital baby show and the 4-H and FFA Sale of Champions.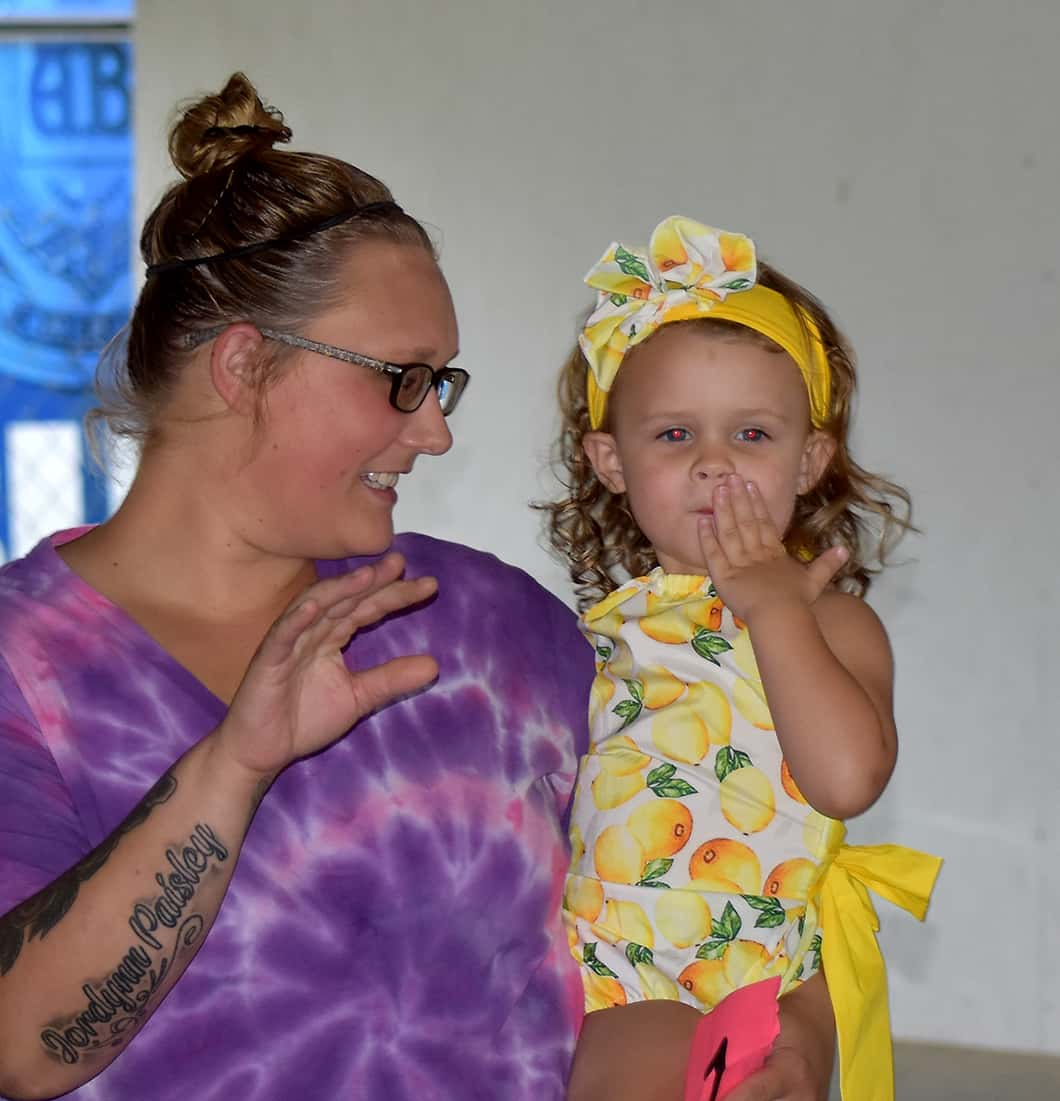 Over 39 babies made their way to the small stage for this year's baby show sponsored by Pike County Memorial Hospital. Above, Jordynn Becker, daughter of Justin and Jesse Becker of Bowling Green took home first place in the girls 25-36 months.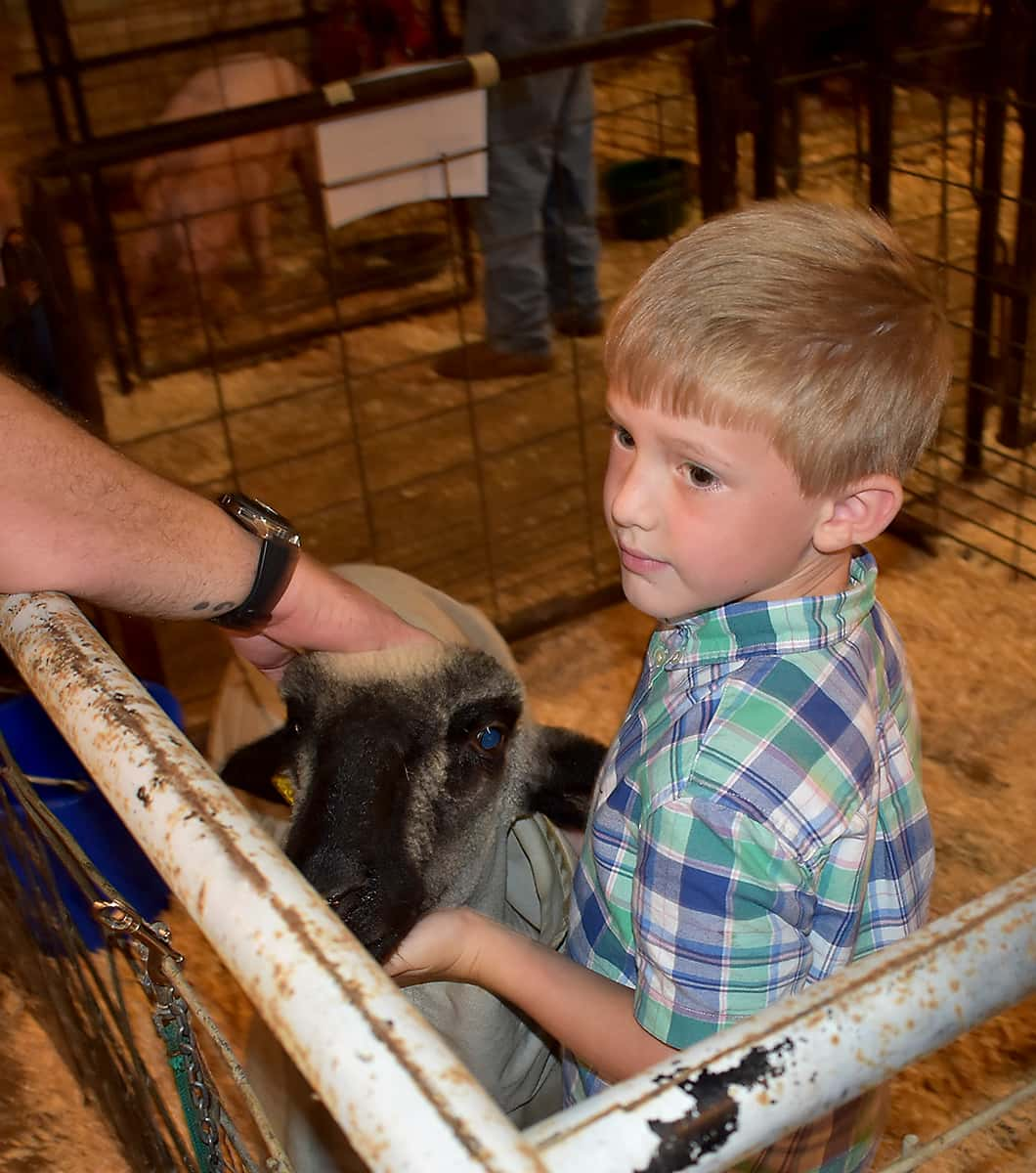 Tate Spoonster was working a lamb for the sale of champions. The sale is an annual event held in the livestock barn where kids auction off the top livestock, bacon and hams, many that bring in thousands of dollars.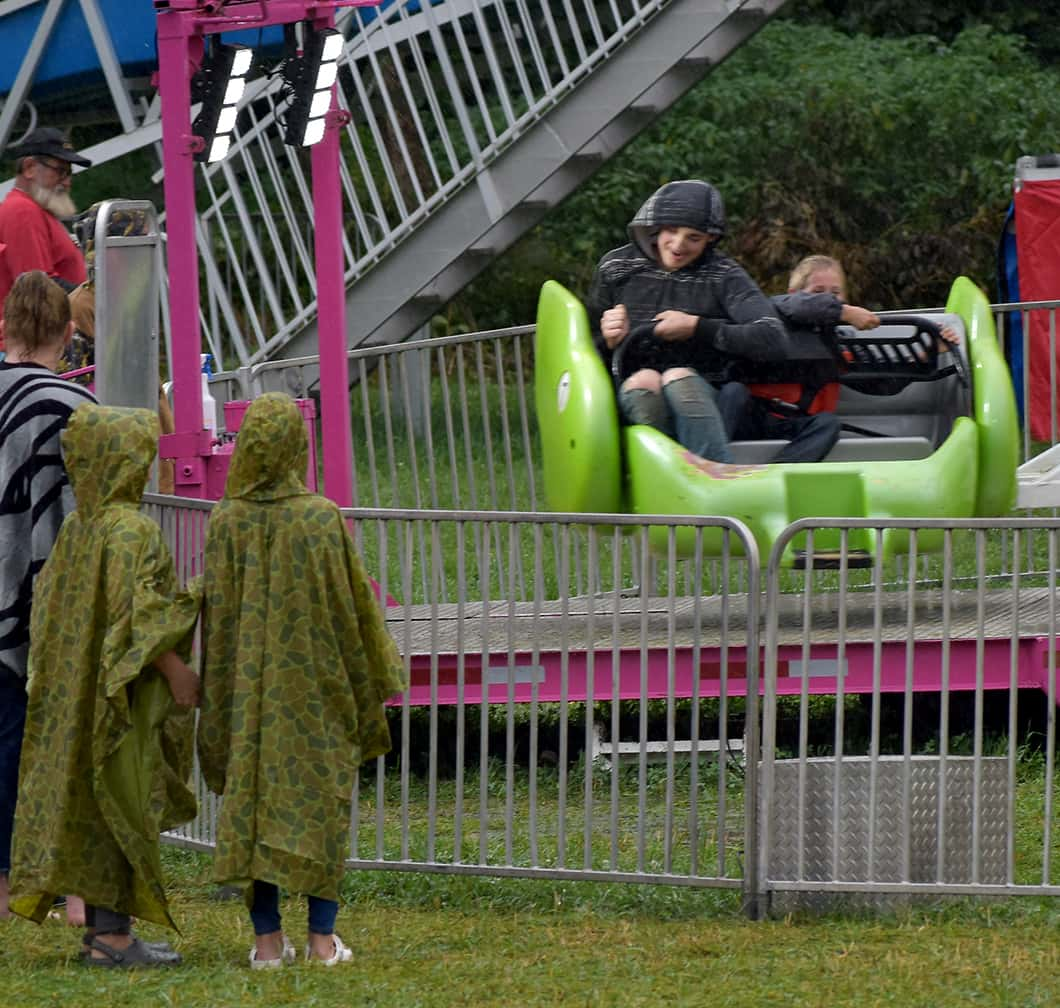 Even with rain falling, kids of all ages took advantage of the free admission to get in to ride all the carnival rides. On Friday and Saturday night rides will have extended hours and remain open until midnight.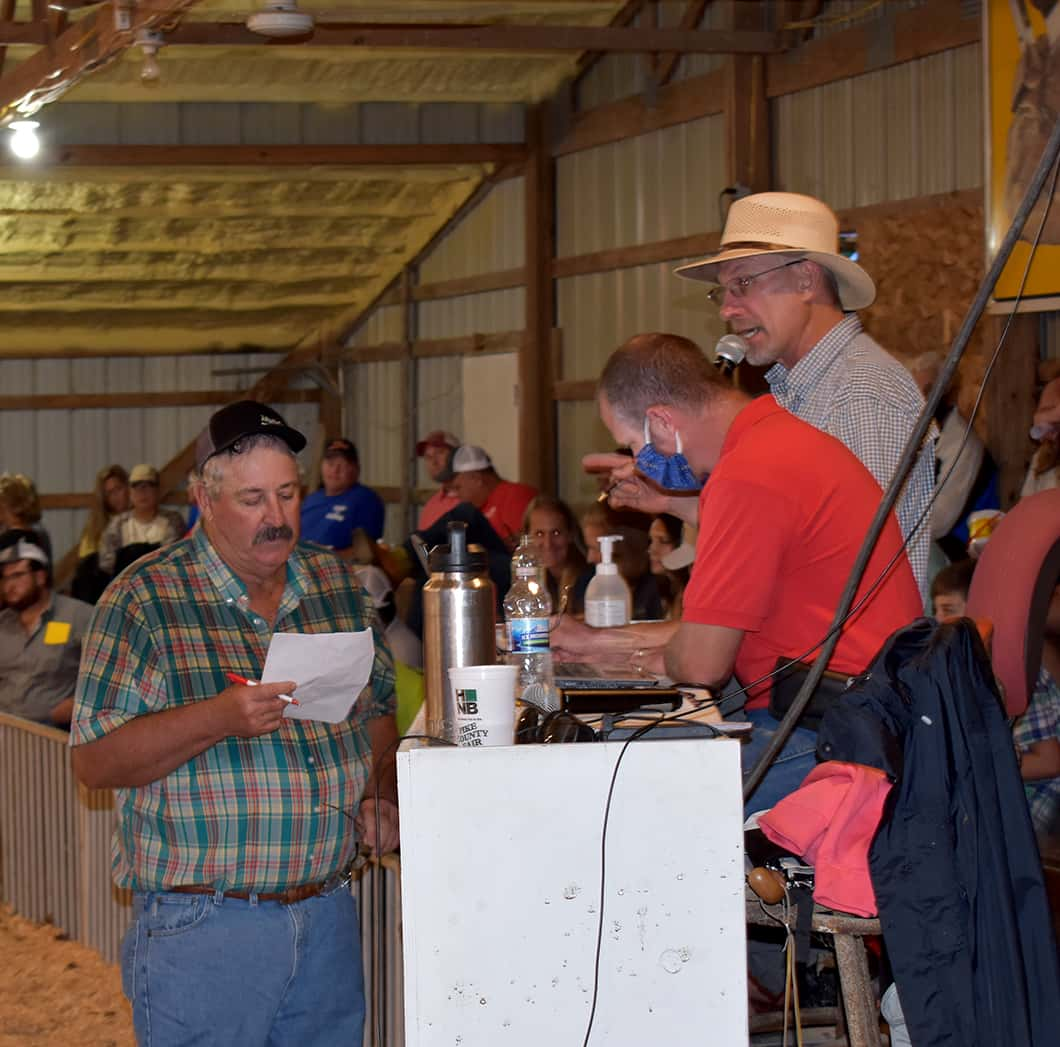 Volunteers are what make the fair successful each year like above, Claude Niemeyer, John Kallash and Jason Davis working the sale of champions. More volunteers are still needed to help in the kitchen Friday and Saturday night. If interested contact Sherry McCarty at 573-470-0325.
Reminder, buses will run from the Bowling Green High School parking lot to the fairgrounds Friday and Saturday night from 5 p.m. to midnight. Patrons may want to take advantage of the free service with the parking lot soggy from the several inches of rain received over the past couple of days.