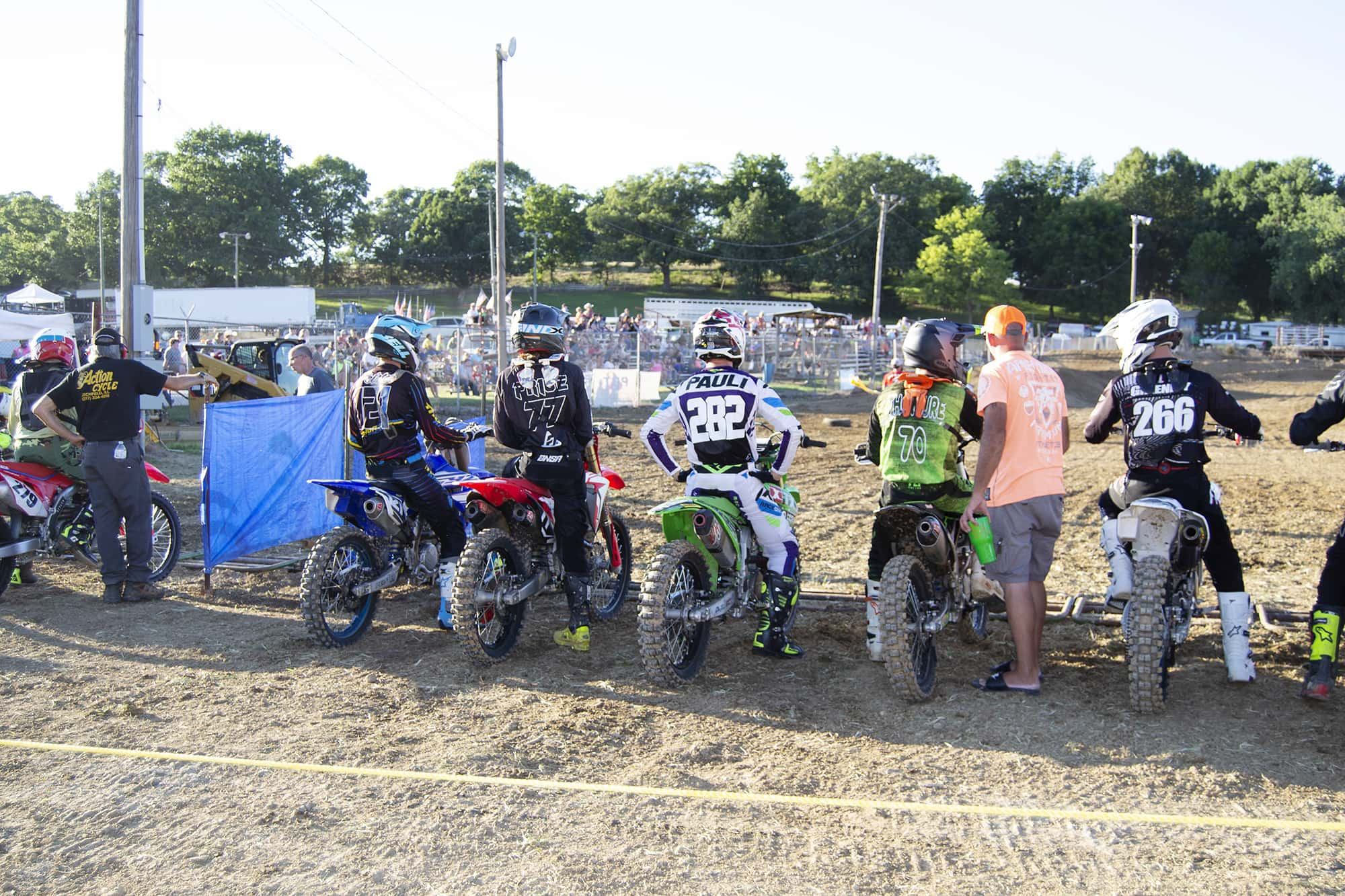 BOWLING GREEN, Mo. — The 2020 Pike County Missouri Fair opened with a bang and full house on Tuesday evening. Bikes raced until late in the evening on the motocross track. (Photo by Madison Ingram)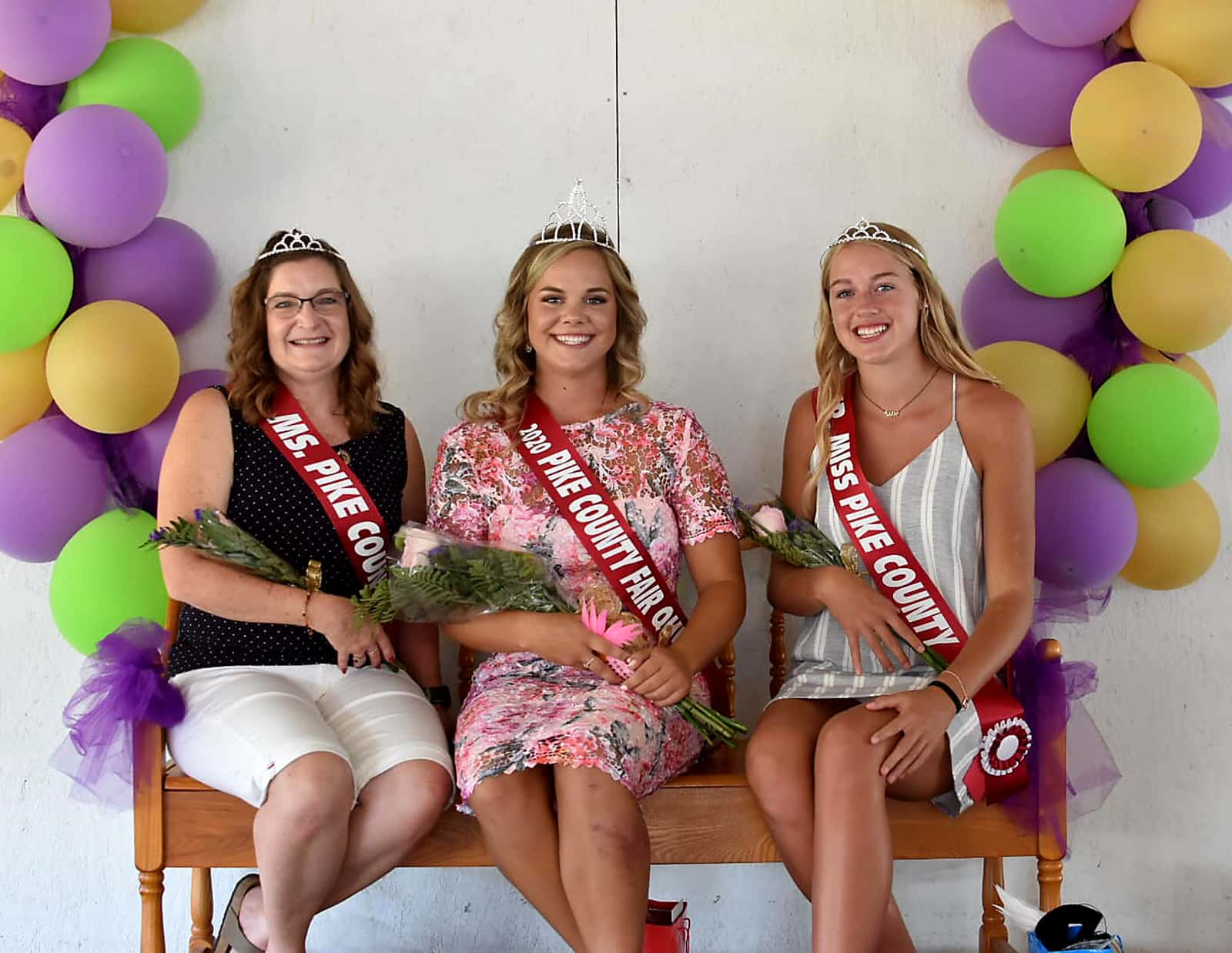 Queens were crowned on the small stage. From left, Ms. Pike County Canessa Sherman; 2020 Pike County Fair Queen, Katy Horner and Junior Miss Pike County, Kaylyn Charlton.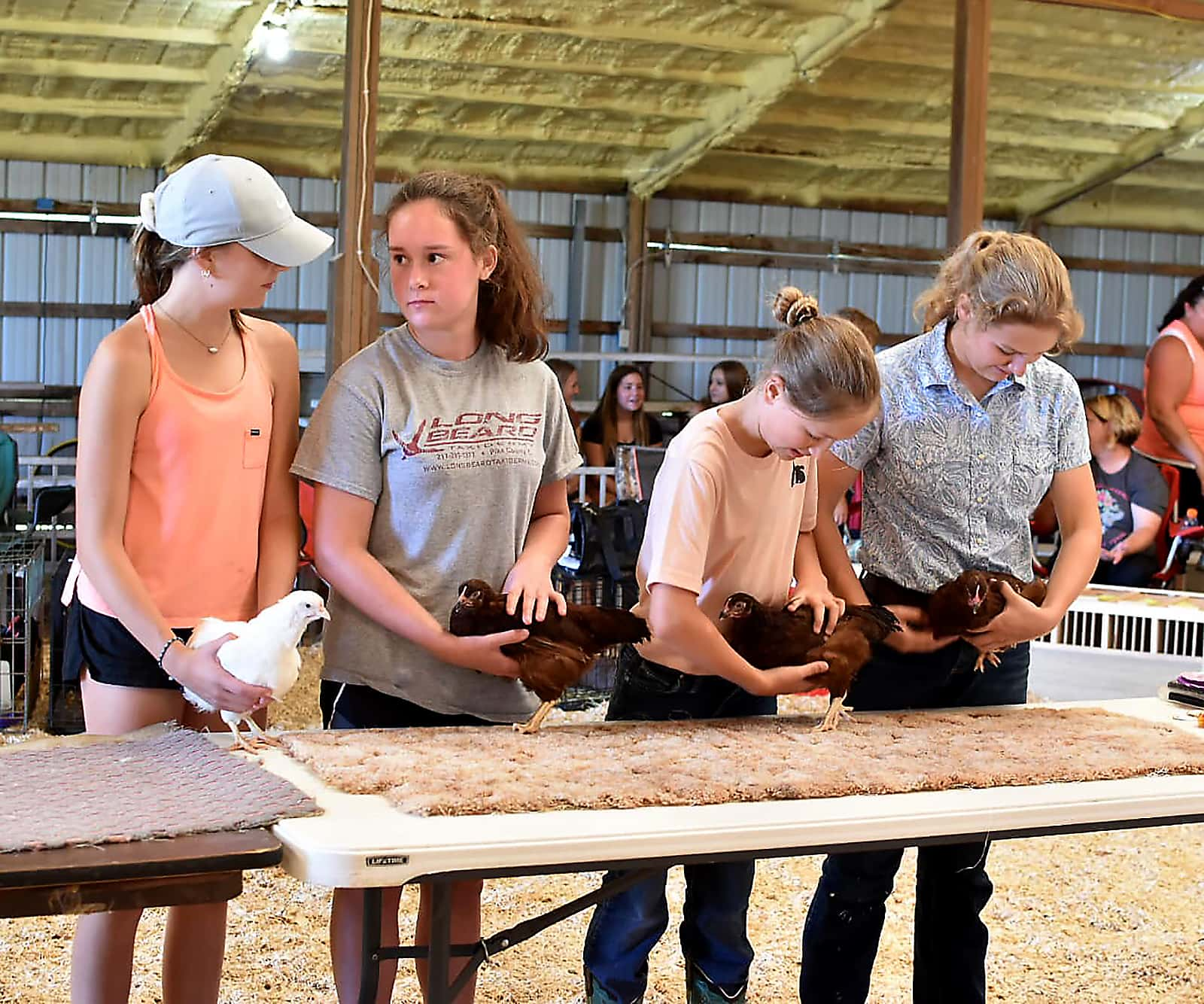 Chickens were shown in the livestock barn along with goats and sheep. Below, recent Bowling Green graduate Clint Bailey shows off his sheep. (Livestock pictures by L.B. Photography – Loren Niemeyer)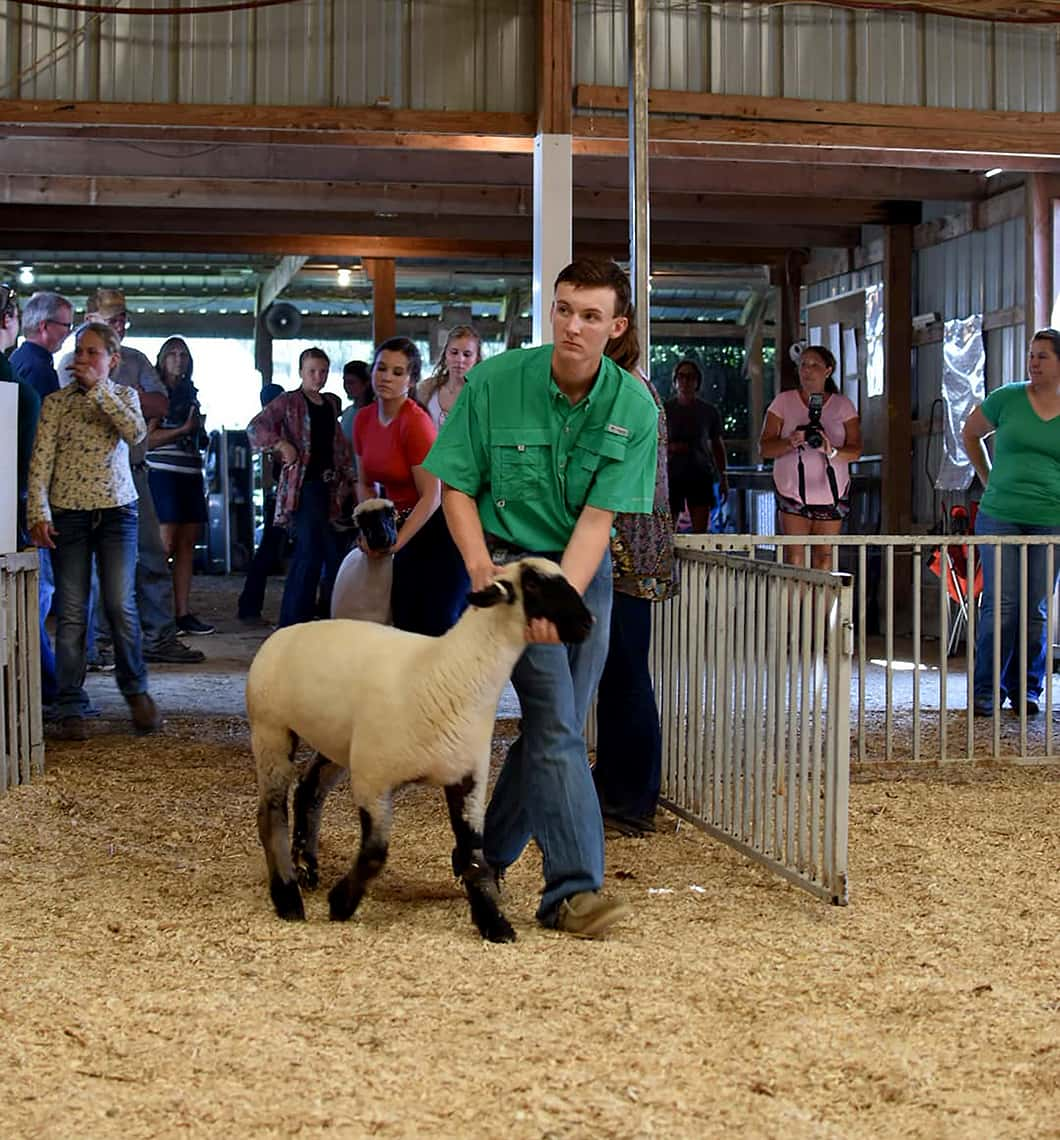 The evening rounded out with the Outlaw/5J Rodeo on the main track. Below, owner and operator of Outlaw/5J Rodeo Lance McCollum helps one of the saddle bronc riders to the ground safely.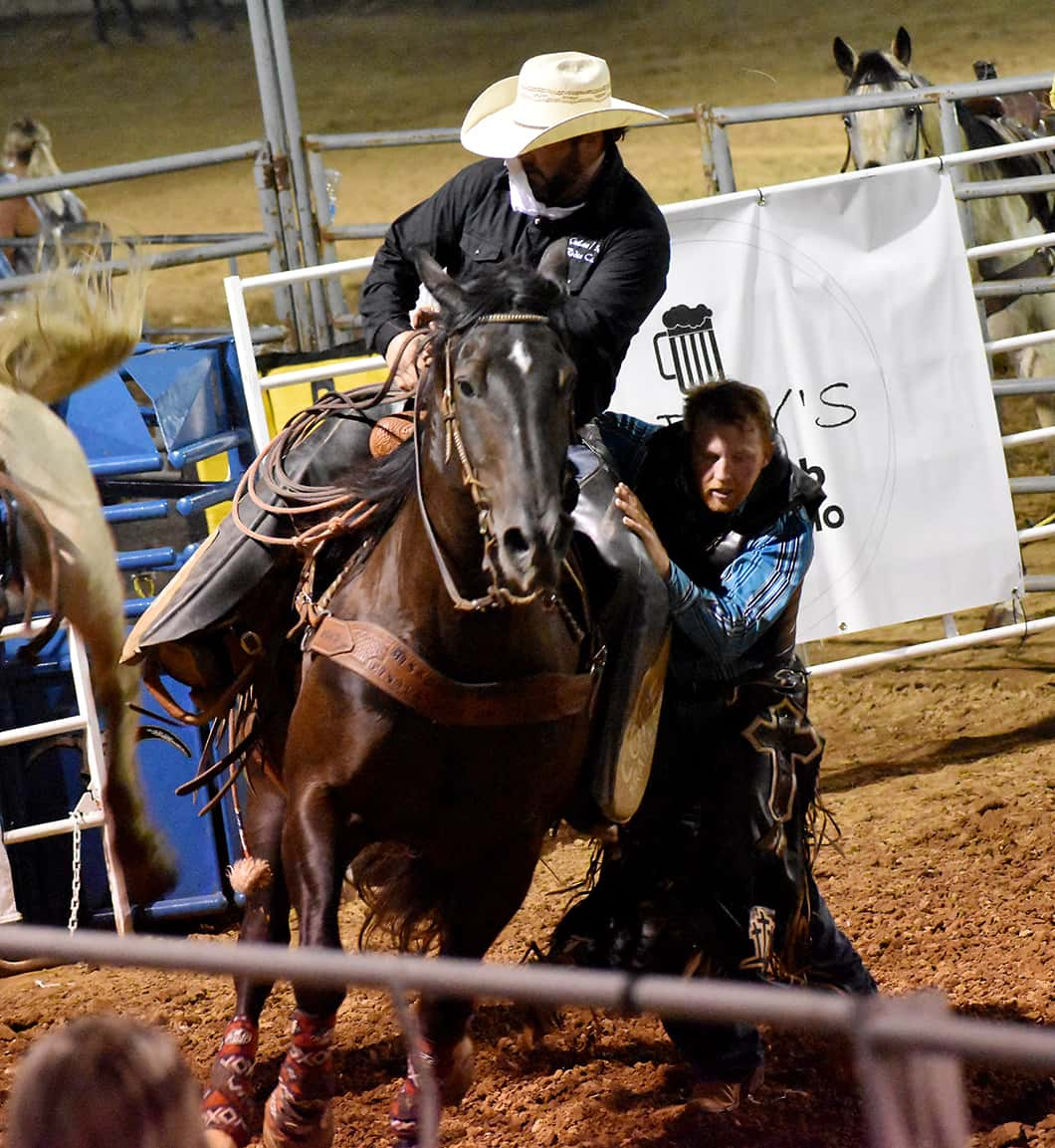 Several locals participated in the rodeo including, below, Pike County Memorial Hospital's Human Resources Director Layne Ebers, who was entered in the the team roping event.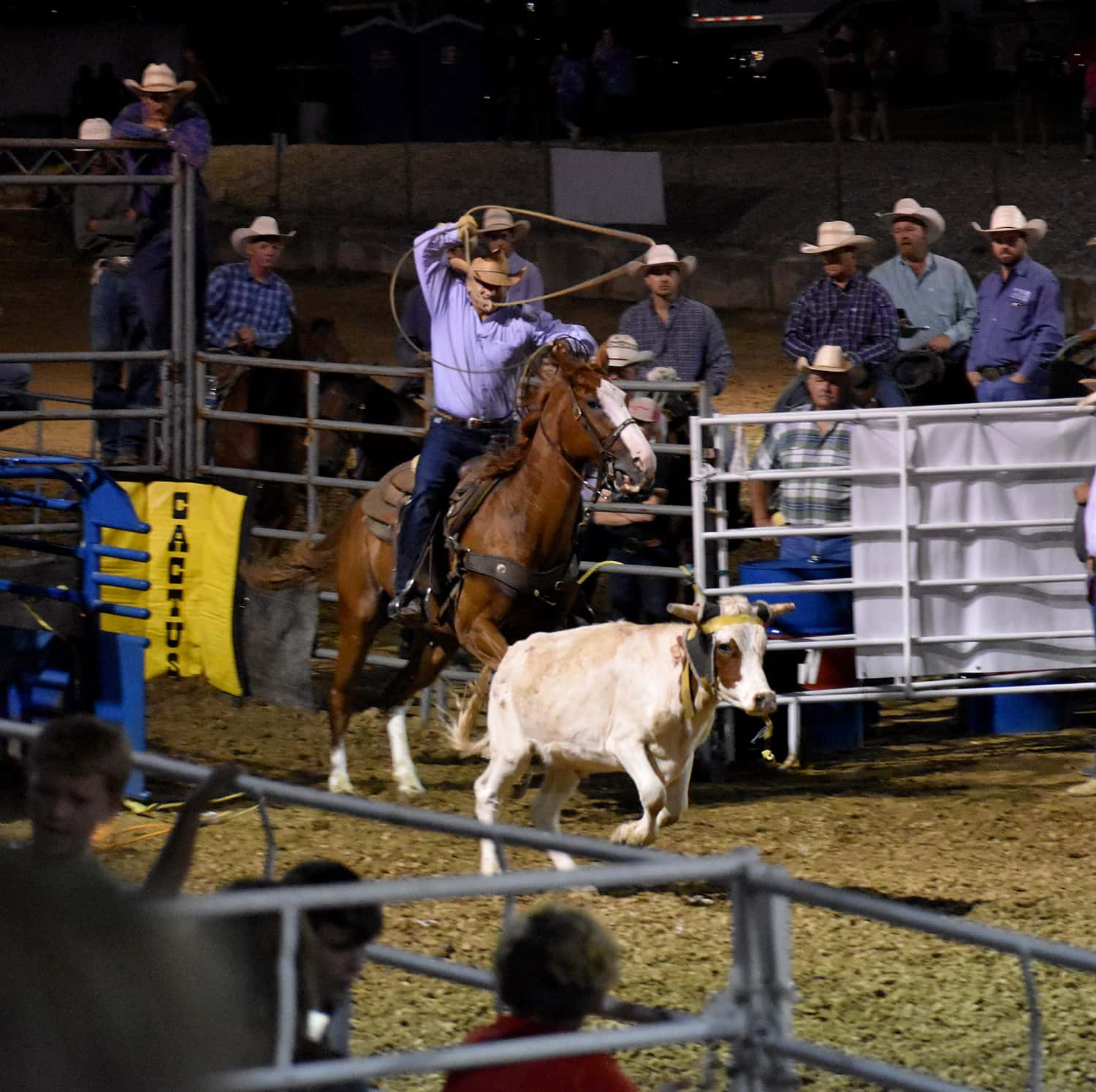 To find a full list of events for the rest of the week visit www.pikecountyfair.org.