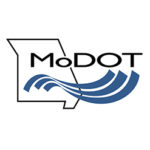 NEW LONDON, Mo. — July 6, Emery Sapp and Sons, Inc. have scheduled to begin work on resurfacing and safety improvement projects located in Ralls County.  Earlier this spring, the Missouri Highways and Transportation Commission awarded the contract in the amount of $1,739,262.
The contract includes intersection improvements on the U.S. Route 61 corridor through New London, specifically at Route A, 5th Street, Kingsville Road, and the off ramp at the MO 19 interchange.  In addition, Business U.S. 61 through New London will be resurfaced including ADA improvements consisting of curb ramps at the Bus U.S. 61 and Route V intersection along with sidewalk improvements on the north side of Route A between West Clay and Church Streets.
The aspects of the project include:
Add a dedicated right turn lane at the southbound off-ramp of U.S. 61/MO 19 interchange
Install offset left turn lanes on U.S. 61 at Route A (similar to Ross Street in Palmyra)
Removal of some movements that have led to crashes in the past at Route A and 5th Street/Kingsville Road
Install a median U-turn on U.S. 61, 1/3 mile north of Route A
Additional acceleration and deceleration lanes on U.S. 61
Resurfacing and ADA improvements on Business U.S. 61 through the town of New London
"The initial phase of work will include improvements located at the U.S. Route 61 and Missouri Route 19 interchange in addition to construction of acceleration, deceleration and median U-turn lanes," explained Missouri Department of Transportation Area Engineer, Brian Untiedt.  "The next phase will include the closure of the median crossover at Route A and U.S. 61 in late July followed by the closure of the median crossover at 5th Street and U.S. 61 in mid-August, just prior to final removals, grading and seed and mulch work are completed," he added.
Work on the resurfacing and ADA improvements project located on Business U.S. Route 61 through New London will take place simultaneously with work occurring on U.S. Route 61.  Traffic will be reduced to one lane and motorists will be directed through the work zone on Business U.S. 61 with the use of a pilot car.
Changeable message signs and static signs will be in place at least one week prior to work beginning to alert motorists, as schedule changes may occur based on weather.  All work is scheduled to be completed by late August, weather permitting.
"As you approach a work zone, please don't drive distracted.  Always buckle up and put your phone down for your safety and the safety of highway workers," said Untiedt.  All work zones are online at www.modot.org, and you can receive the latest news about road work in your area by signing up for e-updates.