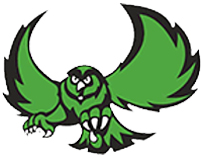 SILEX, Mo. – A basketball game from February is now being recognized nationally because of outstanding sportsmanship.
The Silex Lady Owls made a trip to face a short-benched Louisiana Lady Bulldogs on Monday, Feb. 17th. Going into the game, Lady Bulldogs Coach Becky Monachino said with illness and injuries plaguing her team, she'd be surprised if they could finish the game with five players. Little did she know, Silex Lady Owls Coach Sabrina O'Heron and her players were already discussing how they would respond if the Lady Bulldogs had to take the floor with limited players.
When asked about the Lady Owls playing with more players on the floor than Louisiana, Coach O'Heron responded, "I would absolutely never do that to another team. It's bigger than basketball."
Around the area coach O'Heron and her Lady Owls were applauded for their sportsmanship, finishing the game 3-on-3 with the Lady Bulldogs. Now, the Silex Lady Owls have been notified they will be presented an award on Saturday, Nov. 21. The Musial Awards is a national event celebrating the year's greatest moments in sportsmanship and those in sports who embody class and character. Award winners represent all levels of athletics – amateur, pro, college, high school and youth – and are connected to the most amazing and heartwarming stories.
The awards ceremony will be at the historic Stifel Theatre, in downtown St. Louis, on Saturday, Nov. 21 and will be packaged into a one-hour television special that will air nationally on CBS.
The Musial Awards are being presented by Maryville University. For more on the history of the awards visit musialawards.com.