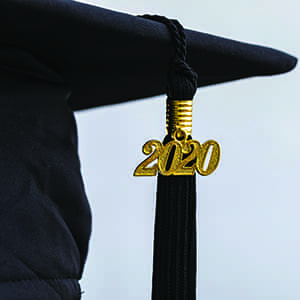 BOWLING GREEN, Mo. — The Bowling Green R-I School District is awaiting COVID-19 results from an individual who was at graduation on Friday, June 5th.
The individual did not know at the time of graduation they had been exposed and showed no symptoms. The Pike County Health Department will be in contact with individuals listed as closed contact to the individual.
According to questions being asked on Facebook regarding which gym the individual may have been in, the district has responded they have released all the information they are allowed to at this time.
Here is the press release sent to families…
BGHS Family and Friends-
We are writing to inform you that the District was contacted by the Pike County Health Department today and told that there was an individual who attended the Graduation ceremony this past Friday that had close contact with a confirmed positive COVID-19 case and has now developed symptoms of COVID-19.  The individual was not aware of their exposure and did not have any symptoms on the Friday of Graduation.  During the health department's investigation earlier this week, it was determined that the individual met the definition of a probable case for COVID-19, and the health department will be contacting known close contacts.  As a District and building, we felt that it was pertinent that those who attended the ceremony be aware of the potential positive case.
We have been working closely with the health department from the beginning, and feel the distancing plan we had in place during the event should help provide some security. The health department recommends that attendees monitor for symptoms 14 days after the event, which would be until Friday, June 19, 2020.  If you develop any symptoms, you need to report them to your healthcare provider.  The health department staff has let us know that they will keep our community informed if more information develops.  We are just trying to be transparent and notify anyone of potential exposures to watch for symptoms.
We also want to remind community members of an opportunity for free community sampling that will occur on Friday, June 19th, from 10am-4pm.  This could be helpful for anyone that is concerned and would like to be tested.  That information can be found on the health department website located at: www.pikecountyhealth.org. This does require prior registration.
We are thankful to all of those who are supporting our efforts through this unprecedented time and want to remind everyone to stay vigilant.  It is very important to remember that neither you nor your student should attend or participate in any school program or activity if, at any time during the program or activity, you or your student is showing any symptoms of COVID-19 (including but not limited to fever, dry cough, fatigue, shortness of breath, chills, muscle pains). Additionally, it is important that neither you nor your student attend or participate in the program or activity if, at any time during the program or activity, you or your student has been in contact with any individual diagnosed with COVID-19 or any individual currently waiting for test results confirming the possibility of a COVID-19 diagnosis.  The cooperation of our more broad community is so important during this time, and we appreciate the help of our health department staff working to keep all of us safe.
Sincerely,
Scott Mullins
Bowling Green R-1 Principal