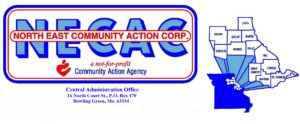 BOWLING GREEN, Mo. — A local agency has stopped taking applications for a rent-assistance program and says the moratorium could last a few months or even longer.
The North East Community Action Corporation blames COVID-19. The pandemic has caused an increase in the number of voucher holders who have lost their jobs or been furloughed. That has triggered a decrease in amount participants pay and a rise in costs for the agency. The bottom line is that if things continued unchecked, NECAC would eventually run out of money for the program.
People who already have rent-assistance vouchers through the agency are not affected. NECAC contracts with the federal Department of Housing and Urban Development to provide about 2,400 vouchers in 12 Missouri counties. The agency's budget for the program this year is almost 14-and-a-half-million dollars.
NECAC says it hopes to start taking rental voucher applications again in the fall, but adds the moratorium could last a year or longer.
Anyone with questions can call NECAC at 573-324-2055.