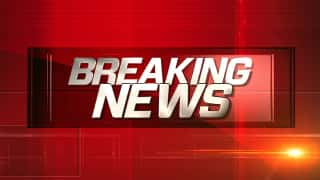 HADLEY, Ill. — The body of 36-year old Louisiana, Missouri resident, Michelle R. Bowen, was reported as recovered over the weekend in Hadley Creek in Pike County, Illinois.
On Sunday, May 24th, at 10:18pm, the Pike County, Illinois Sheriff's Department, along with the Barry Fire Department, Pike County Emergency Corps, Pike County EMA, and Pike County EMS were dispatched in Hadley Township due to a vehicle being stalled in a low water crossing in Hadley Creek. It was reported that a female passenger had been swept away by rushing water. Upon arrival by emergency services, a search was conducted.
At approximately 1:28am on Monday, the body of Michelle Bowen was recovered from Hadley Creek, about 1,500 feet north of the location where she was swept away.
The driver of the vehicle, 33-year old Bruce J. Richards of Barry, Illinois, was later arrested for Driving Under the Influence of Alcohol.
The incident remains under investigation by the Pike County, Illinois Sheriff's Department.
Pike County Sheriff David Greenwood stressed that individuals should never drive through moving water at a low water creek crossing, especially if you are not familiar with the crossing and after a rainstorm when the water level is elevated.
Sheriff Greenwood thanked the Barry Fire Department along with the Pike County Emergency Corps for their response, bravery and technique, and recognized them as volunteers who legitimately put their lives in danger trying to help others.