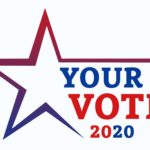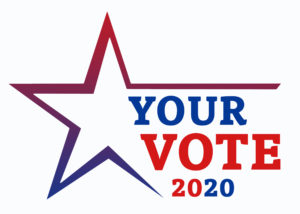 PIKE COUNTY, Mo. — As the June 2 General Municipal Election in Pike County, MO approaches, many voters are concerned about COVID-19 safety at the polls.
"We want to assure voters that steps are being taken to see that the voting places are safe," said Susie Oberdahloff, Pike County Clerk. "We will follow federal and state guidelines such as limiting no more than 10 people in the voting area, using six-foot markers between voters, disinfectant wipes, hand sanitizer, face masks and gloves, if requested."
Absentee voting is also available through the county clerk's office with a deadline for mailing out ballots to voters of Wednesday, May 20. Completed ballots can be received up to election day. Voters may also absentee vote in person by calling 573-324-2412.
Notice is hereby given that the polling places for the General Municipal Election to be held Tuesday, June 2, 2020 will be as follows:
Buffalo-Precinct B                Elks Lodge, 120 N 5TH St., Louisiana, MO 63353
Buffalo-Precinct C               Elks Lodge, 120 N 5th St, Louisiana, MOA 63353
Buffalo-Precinct D               American Legion 370, 420 Kelly Ln, Louisiana, MO 63353
Buffalo-Precinct E                American Legion 370, 420 Kelly Ln, Louisiana, MO 63353
Calumet-Precinct F              Clarksville Fire Station, 13 Marmac Dr, Clarksville, MO 63336
Prairieville-Precinct I           Eolia Community Building, 105 Community Lane, Eolia, MO 63344
Cuivre-Precinct J-L              Nazarene Church, 807 S Court St, Bowling Green, MO 63334
Cuivre-Precinct K                 Community Center, 201 W Locust, Bowling Green, MO 63334
Cuivre-Precinct M                Lutheran Church, 1806 W Main St., Bowing Green, MO 63334
Ashley/Hartford-Precinct   NO/PQ Ashley Community Center, 14089 Pike 496, Bowling Green, MO
Indian-Precinct R-S             New Harmony Christian Church, 5511 Pike 454, Curryville, MO 63339
Spencer-Precinct T-U          Curryville Presbyterian Church, 201 E Main St., Curryville, MO 633339
Peno-Precinct V                   First Christian Church, 111 Main Cross St., Frankford, Mo 63341More information can be found online at http://www.pikecountymo.net/county-clerk.html