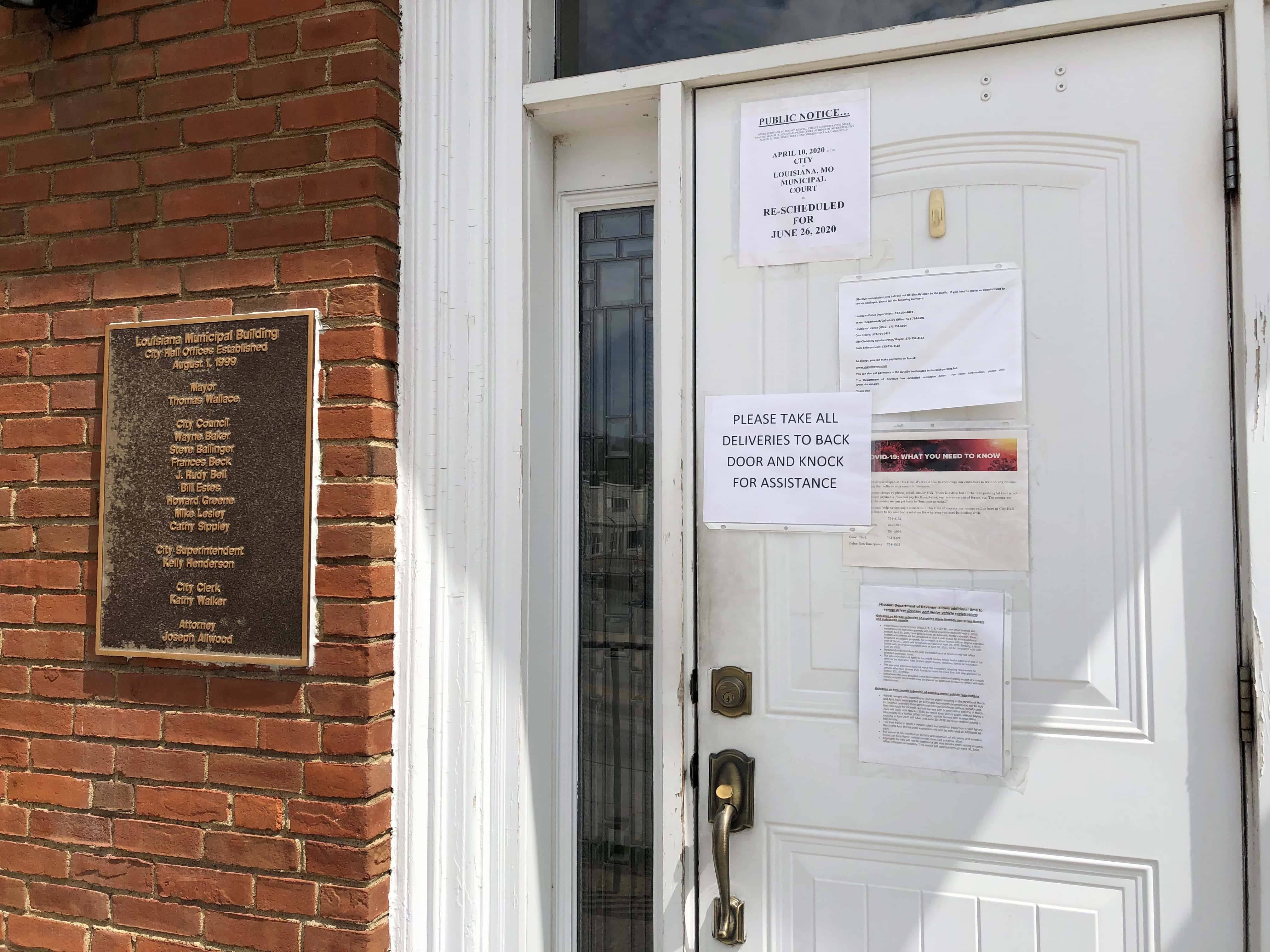 LOUISIANA, Mo. — As the state takes steps to cautiously reopen businesses, Louisiana Mayor Marvin Brown addressed doing city business in the month of May.
Brown released a letter to residents on Tuesday afternoon. He notes the building will remain closed to the public through May 30.
Find Brown's entire letter below:
As I'm sure you are aware the Governor has announced that businesses can begin opening back up next Monday, May 4. You can read the order at www.health.mo.gov but social distancing and limits on the number of people to be allowed in retail establishments are specified. These are to be enforced by the Pike County Health Department. Their number is 573-324-2111.
In terms of business at City Hall, individuals can schedule an appointment ahead of time to come in and take care of driver's license or vehicle registration needs. This will start on Monday May 4. The building will remain closed to the general public through the end of May. To be given access to the license office first, again, make an appointment, then when you arrive, call and you will be let in. The number is 573-754-6864. You can also find information on the Louisiana License Office Facebook Page.
You will still not be able to pay Water and Sewer Bills in person through the end of May. The handiest method is to use the drop box, which is immediately to the left when you pull into the City Hall parking lot driveway. Or, you can pay online or call in a credit card payment. Also, you can start paying through an automatic monthly withdrawal from your personal bank account. An appointment can be made to pick up necessary paperwork on that or other items – such as for a water hook-up or deposit return – by calling 573-754-4591.
The sheltered workshop in Bowling Green is closed for recycling until it is deemed safe for their residents. That means we are currently not getting a recycle bin nor are they accepting material at their facility. The 25 cents per customer on your water bill will be removed. When we are able to have the bin again there will be no charge for the first couple of months.
Currently we have no way to have City Council meet in a manner that satisfies both social distancing recommendations and the Missouri State Sunshine Law. Therefore, there will be no City Council meeting again in May. The City's current fiscal year budget amounts can stay in place until a new budget is acted on.
Judge Berry plans to hold Municipal Court on May 22. A system will be put in place to accommodate social distancing needs. Fines can be paid via the drop box, online or by calling in. The Court Clerk's number is 573-754-3421.
If you have any other need to speak with a city employee you can call 573-754-4132.
I appreciate everyone's patience. My first concern is that our employees can have as safe a work environment as we are able to provide while still serving the needs of Louisiana residents.
Tune to KJFM Radio for more on this and find more local news online at kjfmeagle102.net.