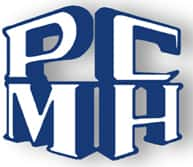 BOWLING GREEN, Mo. – Pike County Memorial Hospital announced a patient that was being treated recently at the Bowling Green Physical Therapy Office tested positive for COVID-19.
The hospital's chief nursing officer Dolly Giles addressed the issue by saying, "As a healthcare facility, Pike County Memorial Hospital has a longstanding tradition of caring for those in our community, during times of wellness and illness.  Recently, we have heard of concerns regarding seeking care due to potential for exposure during these times. Pike County Memorial Hospital, as well as all other hospitals, have seen and cared for patients at some point who have been under investigation for or confirmed to be positive for COVID-19."
She added that for those patients, Pike County Health Department partners with the hospital as well as the patient to ensure the proper steps are followed and communication is given directly to anyone who may be considered a contact.
"We know and understand that our community is very concerned about potential exposure and we want you to know that we are committed to caring for and protecting all of our patients," commented Giles. "As you know, Pike County Memorial Hospital was recognized as having been very early in adopting best practices for preventing the spread of COVID-19 in our facilities. In early March, we initiated many measures to combat virus spread in our facilities.  We began screening all individuals who entered our buildings and have continued this practice.  We have also maintained visitor restrictions as well as limiting entrances to ensure screenings were completed prior to coming into our facility."
Giles ended by saying the hospital has partnered with Pike County 911, Pike County Health Department and other hospitals to ensure consistent and best practice throughout Pike County and the surrounding communities.
Pike County Memorial Hospital officials stressed the health of their employees, patients and community members is always their top priority.  If individuals have questions regarding our COVID-19 safety precautions, processes or would like more information contact hospital administration at 573-754-5531 ext. 7109.