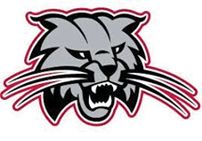 The announcement came down regarding graduation from Bowling Green High School Principal Scott Mullins:
Bobcat seniors and families,
Your patience in regards to announcements about prom and graduation is greatly appreciated.  We know that these are cherished capstone events in your educational experience.  As educators, this is normally a special time of year for us when we recognize senior accomplishments and say farewell to our graduating class.  For seniors themselves and their families, this should be a special time of life when they celebrate their transition from their high school into their next phase of life.  You are not alone in your sacrifice.  Postponements and virtual events will never completely make-up for these memories, but BGHS is committed to providing the best possible experience we can under the circumstances.  If prom and graduation can be rescheduled in a traditional fashion this summer, we will do so.  However, we need to move forward with a virtual graduation in case our circumstances do not improve.  This is especially important, because a number of our seniors will not be able to attend a rescheduled graduation due to military commitments and other obligations.
Though details are still being worked out, here are our plans.  Monday, May 4 will become the final date for seniors to turn in homework for grading considerations (except for dual enrollment classes).  An earlier Facebook post and School Messenger announcement explained our Hold Harmless grading system for second semester grades.  Make sure you complete all classroom obligations necessary to get the required credit needed to graduate.  Seniors may turn in homework and return textbooks as well as pick up their caps and gowns, senior yard signs, and stuff from their lockers from 5:00-7:00 pm on that Monday, May 4 during a "Senior Parking Lot Parade."  Our faculty and staff will have the chance to line the parking lot in their cars and honk and wave.   Even from our cars, this will give the seniors and staff alike a chance at some closure.  Teachers will need to enter their final senior grades by May 13 to verify graduation requirements.
During the days leading up to the virtual graduation on May 15, seniors and their immediate families will schedule a time to come to the school for a photo opportunity and video of their graduate walking across the stage in their cap and gown.  These videos will be spliced together and combined with the senior commencement speech and presentation of the valedictorian/salutatorian, senior awards, and scholarship announcements to make a virtual graduation video to be released on May 15, the date of graduation.  
***UPDATED
There seems to be some confusion about my original post. Maybe I was not clear. We WILL try to reschedule prom and graduation if we can this summer, but there are no guarantees that local, state, and federal guidelines will allow us to do so. Even if states begin to open up restrictions, they will be gradual changes and probably won't allow us a full house. Also, some of our students won't be able to attend a rescheduled graduation, and others may choose not to come for health reasons. Therefore, we felt it was prudent to have a virtual graduation, for a worst case scenario. Hopefully, we can do it all again in person, but I wouldn't be doing my job if I rely on hope as a strategy.  -Scott Mullins