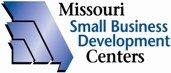 COLUMBIA, Mo. — The State of Missouri was declared economically impacted by the Covid-19 virus and is eligible for SBA disaster loans.  This declaration happened over the weekend, it covers small businesses, private non-profits, small agriculture cooperatives and small aquaculture enterprises.  The loans are for those organizations financially impacted because of the Covis-19 virus.  The disaster loan is for up to $2 million, at an interest rate of 3.75 percent for small business and 2.75 percent for private non-profits.
The loans are to meet financial obligations and operating expenses if not for the outbreak organizations would struggle.  The definition of operating expense are expenditures that a business incurs to keep itself running but do not include anything related to production, such as material, direct labor and large expenses like machines and buildings. Now this is where it get tricky.  The SBA Disaster Loan does not cover fixed debts; payroll, accounts payable and other bills that cannot be paid do to the Covid-19 virus impact.  The loan is not for refinancing long-term debts.
Anyone pursuing a disaster loan will need to have a credit history acceptable to the SBA, show the ability to repay the loan and have collateral for all economic injury disaster loans over $25,000.  The term is up to 30 years, but the SBA, based on financial condition of the borrower, determines length.
Applicants may apply online at https://disasterloan.sba.gov/ela or by contacting the SBA Customer Service Center at (800)659-2955 or disastercustomerservice@sba.gov.  The deadline is December 21, 2020.
There is a lot of gray area in the announcement.  Please take the time to read and write down your questions.  Look at the organizations needs to ensure this economic injury disaster loan would help.  Feel free to reach out for help.  The University of Missouri hosts the Small Business Development Centers.  In Northeast Missouri, there are partner locations in Hannibal, Kirksville and Columbia.  Contact your local University of Missouri Extension office for the SBDC office near you.