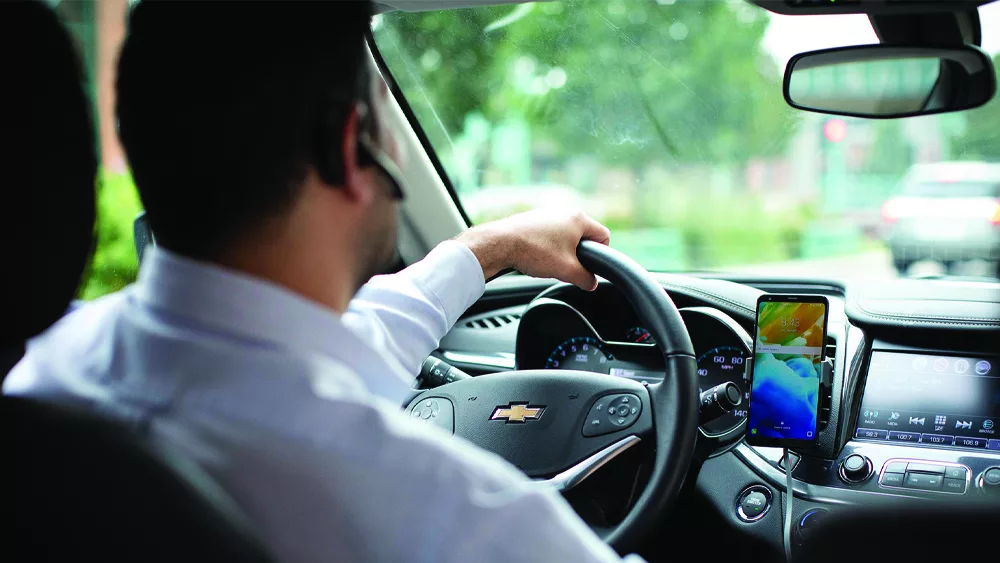 MISSOURI — Governor Mike Parson recently signed Senate Bill 398, known as the "Siddens Bening Hands-Free Law," making Missouri the 49th state to prohibit drivers from manually typing, scrolling or holding cellphones while driving. In response, UScellular is educating Missourians about built-in phone features, apps and other resources to let them be hands-free and prevent distracted driving.
"Mobile devices are a great tool to enhance safety and security while on the road," said Mike Burwell, director of sales for UScellular in Missouri and Illinois. "It is imperative – especially now that it's a law – that hands-free safety protocols are established and maintained."
Following are a few tips from UScellular to keep in mind.
Get situated before setting out. Mobile devices serve as a resource for driving directions, music and more. Before hitting the road, get connected to Apple CarPlay, Android Auto or Bluetooth if able, then set the phone out of the way or use one of the many mounting devices available on the market, like the Scosche 3-in-1 Universal Car Mount for Smartphones. Drivers should confirm sightlines are clear before heading out.
Utilize voice control and digital assistants. Smartphones have voice control features, allowing users to control them hands-free. For example, on an iPhone, users can set up the "Hey, Siri" feature, which can be used to make a phone call, send a text, or set up directions on maps all without looking at or touching the phone.
 Use Focus Mode. Built-in phone features are available to help drivers stay focused. Driving Focus and Driving Mode can be utilized on iPhones and Android phones, respectively. These modes use a "do not disturb" feature and limit notifications, calls and texts when driving. Individuals sending a message will see that the driver has silenced notifications or receive an automatic reply, depending on settings. Incoming calls are only allowed when connected to CarPlay, Bluetooth or a hands-free accessory. Explore these modes to see all the features, settings and allowances.
 To learn more about this topic and how to utilize these available resources, visit a local UScellular store.