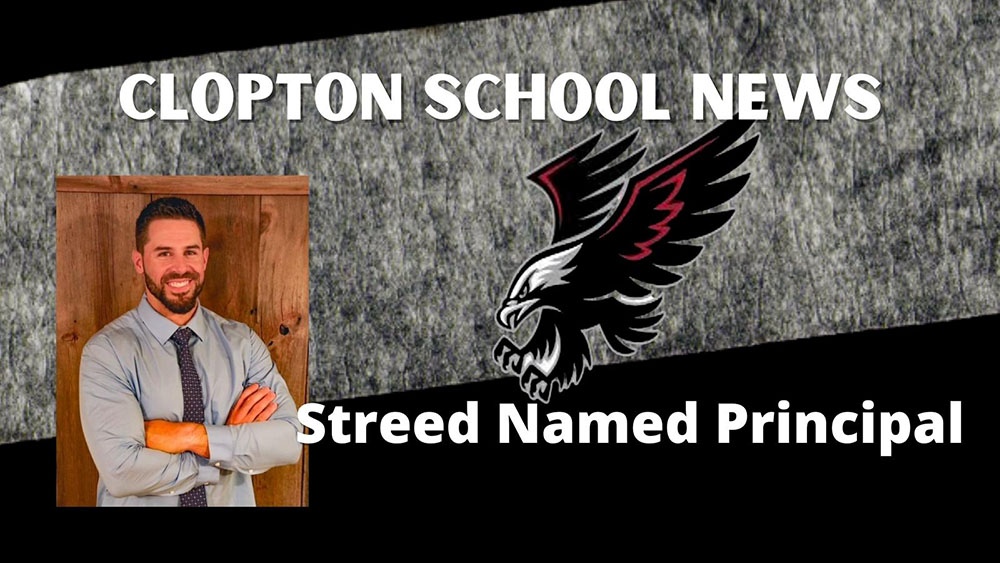 CLARKSVILLE, Mo. — The Clopton Board of Education and administration is pleased to announce the hiring of Dean Streed as the junior high and high school principal. The district conducted a thorough search and in-depth interviews. Streed was hired with a unanimous vote of the board of education. He was offered a two- year contract and will take over duties on July 1.
Streed grew up in Belvidere, Ill. where he graduated from Belvidere High school in 2006. After two years playing baseball in junior college, he transferred to the University of Missouri- St. Louis to play baseball and to pursue a degree in physical education. Upon graduation he accepted a teaching position at Bowling Green High School where he taught PE/Health as well as coached softball and baseball for 9 years. Streed currently teaches PE/Health at Winfield High School where he also coached the Lady Warriors Softball team this past season. Recently, he completed his graduate Degree in Educational Leadership through Northwest Missouri State University.  Together with his wife, Deaven, and their two children Blayke (3) and Kacen (1) the family resides in Clarksville.
"I'm excited to take on this new adventure as principal. I look forward to working with this amazing staff along with a great group of students and continuing the great tradition of excellence here at Clopton," stated Streed.
"I'm thankful to the board for allowing me to participate in the process," said incoming superintendent Dr. Todd Smith.  "Dean will be a great fit for the district, and I look forward to working with him."
"I appreciate being a part of Clopton School District's process for selecting the high school principal," said interim superintendent Dr. Elaine Henderson. " Dean brings with him the skill set to lead the high school into a successful future."
At this time, Streed will not have any coaching duties with Clopton.