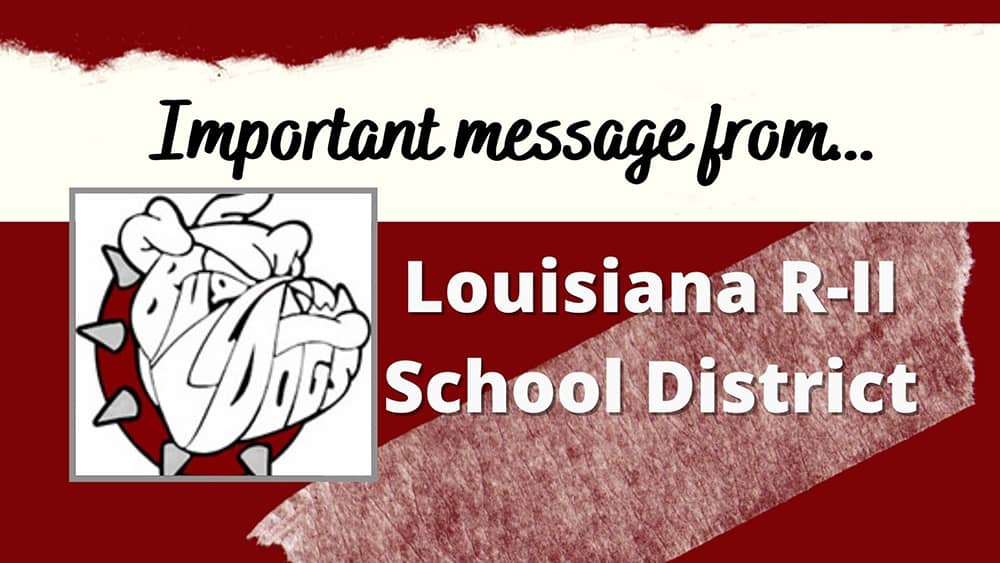 LOUISIANA, Mo. — Louisiana School Board President Jenna Loveless announced Friday afternoon Dr. Todd Smith has resigned from the superintendent position.
"The Louisiana R-II school board voted unanimously to accept the resignation of Dr. Todd Smith effective immediately," stated Loveless. "Current high School principal Nick Heggeman has been appointed interim superintendent until July 1 when Dr. Tom Ward takes over."
Dr. Ward was approved as Louisiana's new superintendent beginning with the 2022-2023 school year in early February. The superintendent's position at Louisiana came open when Dr. Smith announced after 18 years with the district, he was taking over the helm at the Clopton School District.
While Heggeman is tapped to be interim superintendent at Louisiana until Dr. Ward takes over, Heggeman will be moving on to superintendent's position at the Silex School District as of July 1.