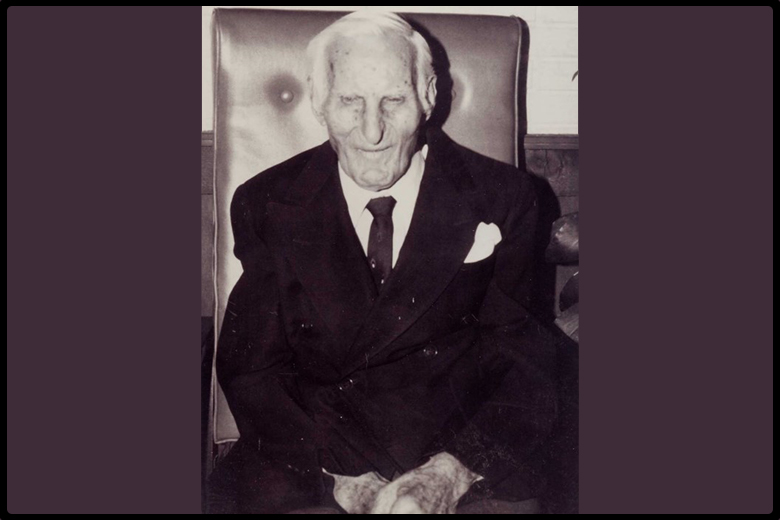 PIKE COUNTY, Mo. — Missouri's last Confederate was born in Pike County and passed away seven decades ago.
   John Thomas Graves left the rebel army due to illness, but ended up living longer than any of his Missouri comrades and just about everyone else who fought in the Civil War. He died of heart failure at age 108 on May 9, 1950.
   Graves was born at Prairieville near modern day Eolia on Jan. 1, 1842. His father, James, oversaw a tobacco plantation.
   At the outset of war, Graves joined a Confederate company commanded by Harvard-educated John Bullock Clark Jr., the son of a U.S. Congressman. He also fought with one-time Missouri Gov. Sterling Price.
   Graves was discharged for unspecified medical reasons in January 1862. He would work as a farmer, store owner and construction contractor. In addition, Graves owned mines in the West. He and his wife, Addie Ann Ray Graves, had two sons, James and Major.
   Five years after Addie died in 1924, Graves applied for residency at the Confederate Soldiers Home of Missouri, which opened through donations in 1891 at Higginsville. The application was denied because Graves' income was too high, but he finally was accepted in 1933.
   Women who visited were told to be on the lookout because Graves would plant a kiss on their cheeks. Staff once caught a 102-year-old Graves sneaking around the room of a younger veteran's widow. He also loved listening to the radio and rocking in his chair. Though toothless late in life, Graves made sure birthdays were never dull.
   "He took a bit of cake and ice cream, but did not let it spoil his daily round of eight highballs and huge fistfuls of chewing tobacco," wrote author Richard A. Serrano.
   The state took over operations and Graves eventually had the house pretty much to himself. The bill for keeping him there reached $25,000 a year — more than $260,000 today. One lawmaker complained the state could "keep him in the best hotel in St. Louis for less money."
   Upon his death, Graves was buried in the home's cemetery with more than 800 other soldiers and family members. The house was torn down, but the grounds were established in 1952 as the Confederate Memorial State Historic Site. It was listed on the National Register of Historic Places in 1981.
   Pleasant Crump of Alabama is the last verifiable Confederate veteran. He died at 104 on Dec. 31, 1951. Albert Woolson of Minnesota is the last man to have served in the Union Army. He passed at 106 on Aug. 2, 1956.
   Graves listened intently to America's progress during World War II. He was particularly interested in the atomic bomb, which he called "the devil's instrument." Having participated in the nation's most deadly war, Graves had some advice.
   "The best thing that all nations can do today is to let well enough alone to keep peace," he said shortly before his final birthday. "No one ever wins in a war, and the next one won't be funny."