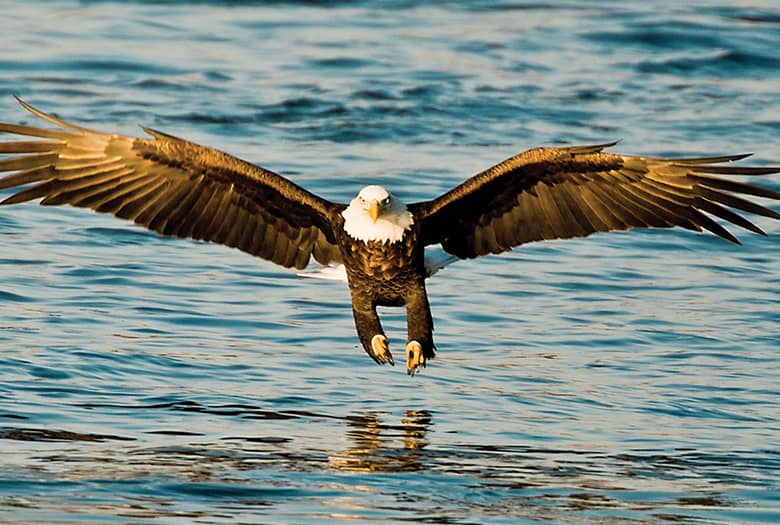 CLARKSVILLE, Mo. — Eagle Days in Clarksville will move forward with the 2021 event Jan. 30-31.
According to the Clarksville Community Chamber of Commerce, the Clarksville site is the oldest Eagle Days event. Although several presenters backed out in 2020 and again in 2021 due to budget cuts and COVID-19, the Chamber of Commerce in Clarksville has stepped up to ensure the annual event continues.
On Saturday and Sunday, from 10 a.m.-3 p.m., hourly programs will be hosted in the Appleshed to give visitors the opportunity to grab great photos and see the stunning and majestic eagles up close and personal. Four bird handlers from the World Bird Sanctuary will hold a live bird program in the south concrete area of the Appleshed to entertain and educate the public.
Additionally, the Missouri Department of Conservation movie on the habits of bald eagles will be in the Appleshed theater. A variety of wildlife exhibitors and other vendors will be set up in the wood floor area to the north. Vendor booths are still available.
The Clarksville Community Chamber of Commerce will be selling Eagle Days sweatshirts and hoodies and will run a concession stand. You can also find information on neighboring chambers, Bowling Green and Louisiana, in addition to the Pike. County Tourism Commission at their vendor booths.
Route 79 offers some of the best wildlife viewing opportunities in Missouri, bald eagles included. The Missouri Department of Conservation has recognized Clarksville as the state's most outstanding local site for nature tourism. The Riverfront Park offers an unobstructed view of the river and the open waters below Lock and Dam 24 allows the eagles to hunt fish, which is their main food source.