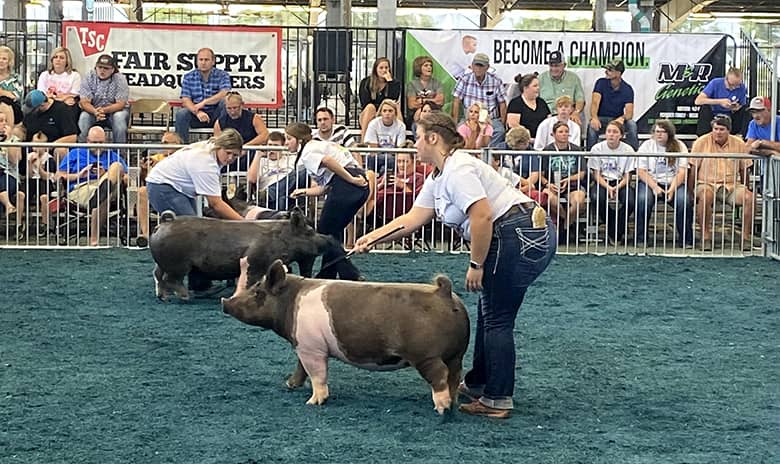 SILEX, Mo. — The Silex FFA Chapter had many members exhibit this year in the Missouri State Fair. The exhibitors were able to compete against the best of best in the state of Missouri. Competing in the Missouri State fair helps to further develop leadership, responsibility, and work ethic skills to help the members succeed in their future.
The Silex FFA chapter was represented at this year's State Fair. Kylee Dameron won Shorthorn Bull. Lexi Plackemeier exhibited her steers at the State Fair. Allison and Makayla Schneider exhibited their gilts. Allison placing 3rd in one of her classes on Saturday. Julia Grateke was awarded Champion Summer Squash.
The Missouri FFA Association is a youth organization of over 25,500 student members preparing for leadership and careers in the science, business, and technology of agriculture with 327 local chapters. FFA strives to make a positive difference in the lives of students by developing their potential for premier leadership, personal growth and career success through agricultural education.