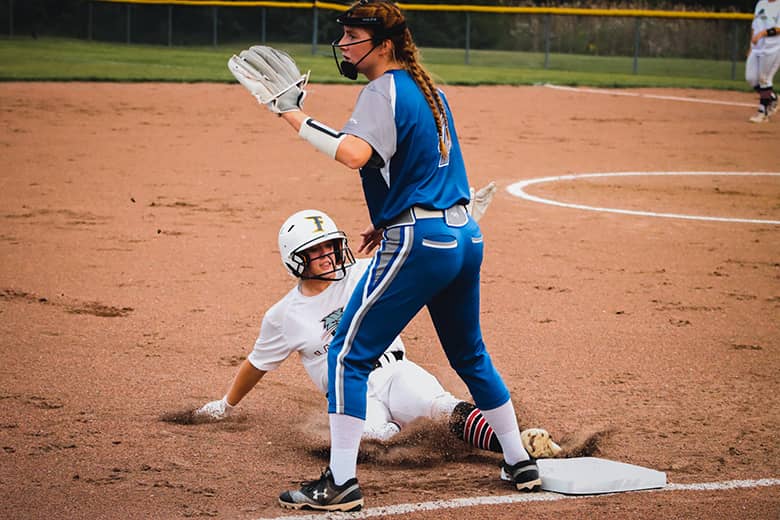 MONTGOMERY COUNTY, Mo. — The Bowling Green Lady 'Cats travelled to Montgomery County for an EMO Conference matchup on Tuesday night, securing a 10-2 win over the Wildcats in seven innings.
Bowling Green brought the bats in the first inning, scoring four runs and batting around. The Lady 'Cats momentum was shut down by Montgomery's senior pitcher, Brooklyn Fischer who recorded a force out at home and strikeouts, minimizing the damage from Bowling Green's powerful offense.
Junior Tanner Turner took the mound for the red and black and allowed one run to score in the bottom of the first two innings. Turner allowed no runs after the second inning, recording 13 strikeouts, while allowing three walks in the remaining innings of play.
Offensively Bowling Green padded their stats with some timely, big hits. The Lady 'Cats looked to seniors Haylee Chandler and Jade Meier, and Turner for runs against an effective Montgomery pitcher. Chandler went 2-4 with a triple and three RBI's, Meier was 2-3 with a double and RBI, and Turner was 4-5 with six RBI's. Turner also recorded an inside the park grand slam due to errors from the Montgomery County defense and smart base running.
The JV Lady 'Cats also played this evening defeating the Wildcats 15-0.
Bowling Green will be on the road again on Thursday as they battle non-conference opponent Palmyra with first pitch at 5 p.m. Reminder you can always. Find a full list of scores on the Scoreboard page at kjfmradio.com and on the KJFM Radio App.