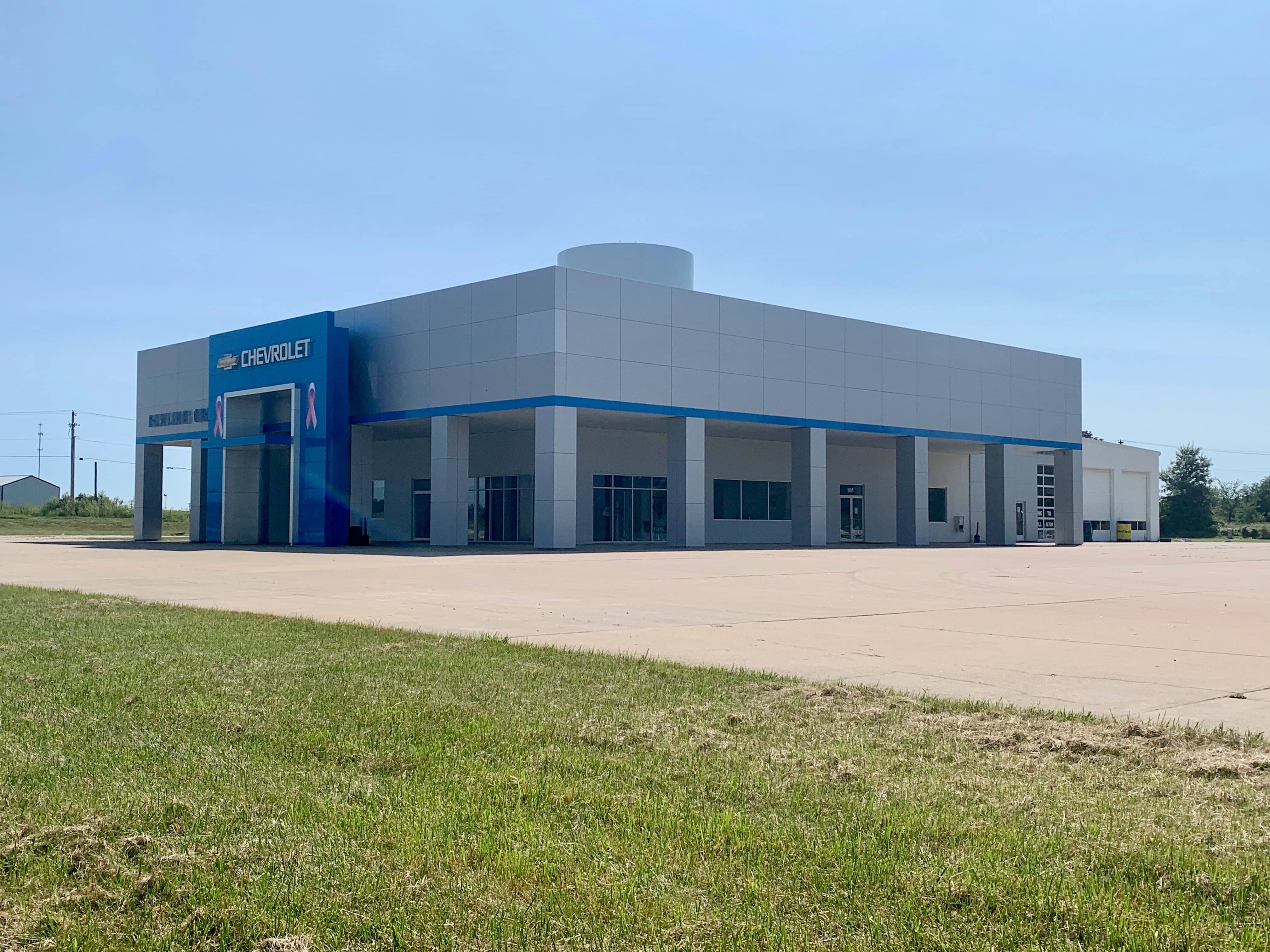 BOWLING GREEN, Mo. — Boland Chevrolet is closing on the vacant dealership location located off Highway 61 in Bowling Green. The previous occupants middle of the night departure was a shock to the local area. Bobby Boland, owner of the Hannibal based Tom Boland Ford, is taking ownership of the building and expects the next couple weeks to be spent cleaning and restoring the facility to operational condition.
The process which Boland and previous location manager Dave Buddemeyer began about 4 months ago, will still have several hurdles to clear before GM product is for sale on the lot. "We'd be lucky to be selling vehicles by December 1st, but are excited to take this step." Buddemeyer acknowledged it's not good for the car industry, but even more importantly for the community, to have an empty car lot right off the highway and said, "We're thrilled to close on the property and looking forward to building on our relationships within the community."
There were several General Motors requirements that had to be met, and new vehicle inventory nationwide has been impacted by the current circumstances, but Buddemeyer confirmed the hiring process is already underway and the focus of Boland Chevrolet will be local involvement and participation, "The community has been so welcoming and friendly, and we are very pleased to finally be making this announcement official."
Follow the area's only verified daily source of community news and information by keeping your radio dial tuned to KJFM Radio at 102.1FM and following Eagle 102 News online at www.kjfmradio.com.