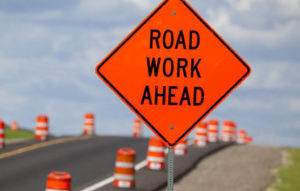 PIKE COUNTY, Mo. — The Pike County Commission announced today it has received a $1.5 million federal grant to improve Road 251, the road that connects Highway D to Highway NN outside of Louisiana.
The Economic Development Administration (EDA) awarded Pike County the grant to resurface the road as a bypass during flood events. It is expected to have a dramatic impact.
The total price tag for the project will be about $1.8 million. According to the grant, the county will contribute $376,393 in matching investment. Pike County Commissioners indicated on Monday they intend to seek a Community Development Block Grant (CDBG) to help in funding the overall project.
Pike County is a member of the Mark Twain Regional Council of Governments, which is funded by EDA.
U.S. Rep. Sam Graves is the ranking member on the House Committee on Transportation and Infrastructure. He spoke about the grant and the overall effect it will have in bringing about positive change during flooding for people in Louisiana and surrounding areas.
"Folks have dealt with repeated flooding and impacts it has when critical roads get shut down. This grant ensures people can still go about their lives when the next flood hits, so that farmers can still get grain to the elevator, businesses can continue operating and workers can safely get to their jobs."
Tune to KJFM Radio for more on this and find more local news online at kjfmeagle102.net.