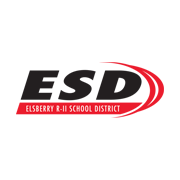 ELSBERRY, Mo. — The Elsberry School District will begin the upcoming school year with a two-week summer jumpstart beginning Tuesday, Aug. 11.
According to a release from the district, this will add an additional two weeks to the school year to make up for some missed instruction during the COVID-19 closure. While these two weeks are not mandatory for students, they are encouraged to attend to make up for some of the missed instruction during the shutdown.
During the jumpstart, students will attend their regularly scheduled classes for the 2020-2021 school year. The staff is busy working together to identify skills that were not mastered during the shutdown.
Regular bus routes will run during the jumpstart. If your student would like to participate visit the Elsberry School District's website or Facebook page to sign up.