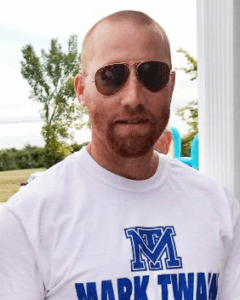 CENTER, Mo. — The Mark Twain Tigers basketball team will have new leadership next season as the school announced the hire of Jared Akright on Friday, April 17.
Akright will be taking over for Cody McCann who has served in the position for the past several years. McCann will continue serving as the athletic director for the Ralls County R-II School District. McCann is also taking on duties as the director of transportation and facilities for the district.
Akright is a graduate of Bowing Green High School. He has spent the last two years serving as the elementary physical education teacher for Mark Twain. Akright further served the last three years as an assistant football and basketball coach.
McCann noted that Akright will do a great job as the head coach for the Tigers.
"He has already been able to build relationships with his players throughout the previous years football and basketball seasons. He will bring passion and leadership to his new role and is very excited to get started."
Tune to KJFM Radio for more on this and find more local news online at kjfmeagle102.net.