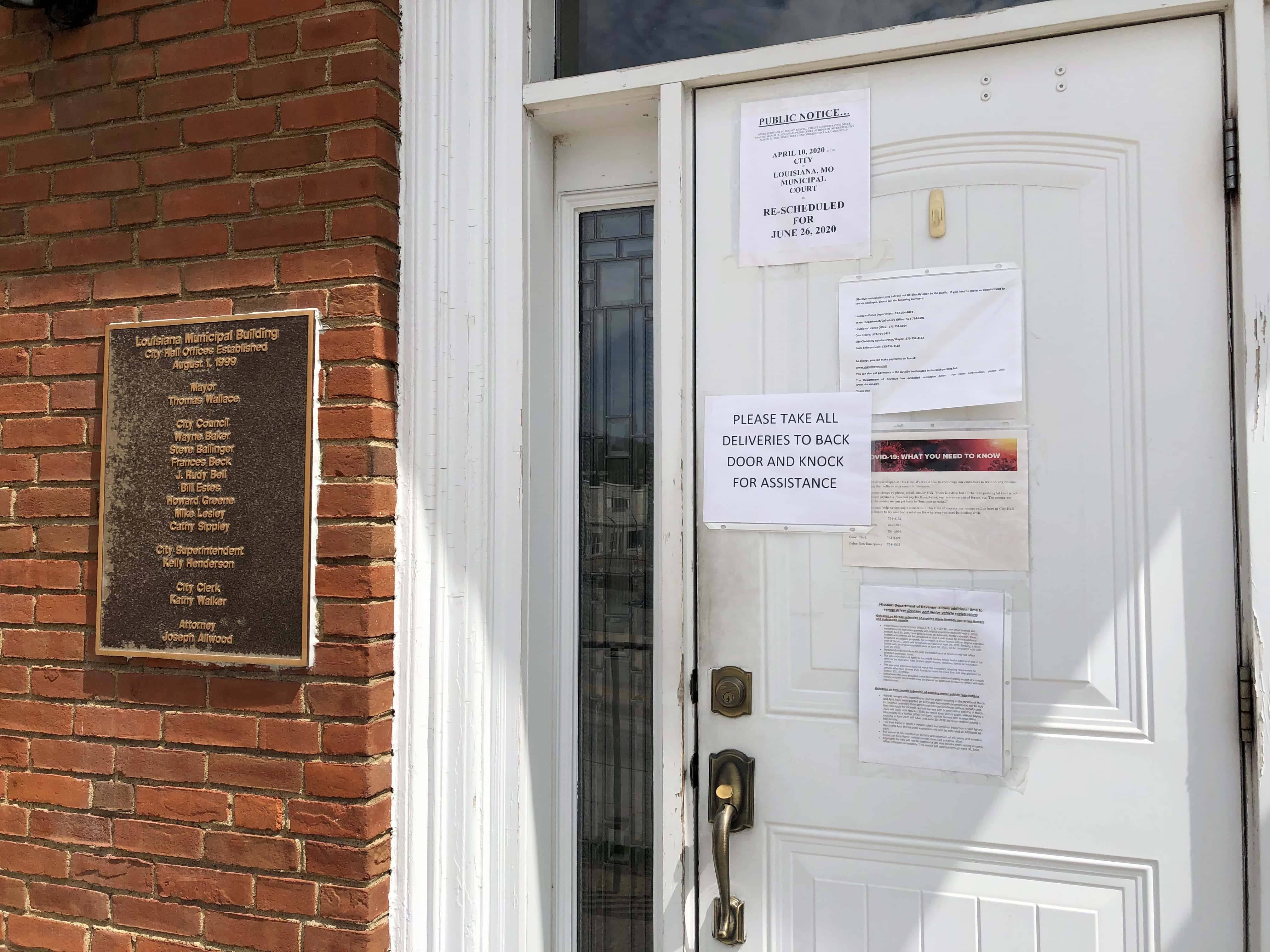 LOUISIANA, Mo. – Louisiana City Hall will be operating on minimum manning and working from home when possible following the announcement by Louisiana Mayor Marvin Brown that a city employee and their spouse have tested positive for COVID-19. In a conversation KJFM News had with the City of Louisiana employee, the entire family went into quarantine at the time it was identified the spouse tested positive.
Mayor Brown said staff immediately began developing potential quarantine plans. All the following staff are quarantined until April 17:
All city hall administrative staff with the exception of the court clerk
All street department staff
All water distribution and sanitary sewer collection staff, except Kenny Smith
Grounds Department Head, Wiley Harrison  (4 part-time/seasonal employees are still available and will be at Smith's disposal for any issues that may arise and remain in contact with Harrison)
At this time no one is allowed to enter city hall. No one at the water plant or wastewater plant have been quarantined at the moment, but the city does have back-up plans in place with the Department of Natural Resources and the Missouri Rural Water Association.
Additionally, the police chief and city administrator are working from home, but officers are working from their vehicles. Also, two additional part-time police officers have been brought onboard to help relieve full-time employees. Dispatchers were sent home to begin paring down numbers and all dispatching is now through the Pike County 911 Center.
"All of this incredibly, outstanding reaction to an unheard-of situation is the product of city administrator Kelly Henderson and his very dedicated staff," noted Brown. "They deserve our very deep appreciation and we need to make sure they hear that from all of us when we're on the other side of this."
In a phone interview with Henderson, he noted that really things aren't changing as far as how the city is operating, they just may not see as many city trucks moving around the city and you won't reach him if you call city hall.
Henderson also said they are following the recommendations set forth by officials at the Pike County Health Department to the letter. He added, as long as no other city employees test positive, city business should return to the restricted practices already being observed by city employees.