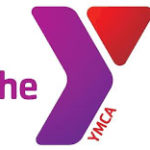 (KJFM News) — The Twin Pike Family YMCA has announced that due to the potential spread of COVID-19, the facility will remain closed through April 30.
Gerald Ogletree, CEO of the YMCA, pointed out this situation is concerning but added the facility will persevere.
"Our cause is wider than our gym and deeper than our pool. We are not defined by our building," he remarked.
The YMCA Board of Directors issued the following letter to members on Thursday, April 2.
To Our Members,
Considering recent events regarding COVID-19, we have made the difficult decision to extend our temporary closure of The Twin Pike Family YMCA until April 30. We anticipate this closure will last until then, but we will adapt our plans based on the best and latest guidance from the CDC and local public health officials. As that date draws closer, we will continue to monitor the situation and make appropriate decisions in response.
We understand this is a very concerning situation. The YMCA has been a pillar of our community locally for more than 26 years through good and challenging times. The decision to temporarily close our Y was not made lightly. This is not about you, me, or our Wellness Center. This is a decision in the best interest of the health and safety of everyone in our community. Our families, our friends, our loved ones. This decision is consistent with recommendations from the CDC, state and local government, public health officials, and YMCA of the USA.
During this closure, you can expect regular updates from us via email, our website, and our Facebook page. We will continue to work with health officials to determine what other actions, if any, would be prudent on our part and when it will be safe to reopen our Y.
We are asking that you follow the Centers for Disease Control and Prevention guidelines and take measures to protect yourself and others. These measures include avoiding situations with large crowds or where you come in close contact with other people, observing social distancing of 6-10 feet when you do have to go into public, staying home when possible whether you feel well or not, frequently washing your hands with soap and water and covering coughs and sneezes.
Remember WE are the Y. Our cause is wider than our gym and deeper than our pool. We are not defined by our building. The YMCA is for Youth Development, Healthy Living, and Social Responsibility. The Y is for the COMMUNITY! Stay with us and we will be back and better than ever.
Thank you for your patience and understanding as we navigate this unprecedented, evolving, and challenging situation.
Wishing you health and wellness,
Twin Pike Family YMCA
Tune to KJFM Radio for more on this story as it develops and find more local news online at www.kjfmeagle102.net.