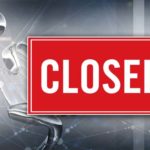 BOWLING GREEN, Mo. – The Learning Center (TLC) preschool/day care facility in Bowling Green will be closing on Monday, March 30 for a week in light of COVID-19.
TLC Administrator Rebecca Glenn stressed the difficult decision was made in the best interest of children and staff in a message to patrons.
"We have been doing what we can to keep things 'normal' here while also trying to keep children separated to some degree. Anxiety is increasing among staff, families and the children," Glenn explained.
The facility will close on Monday, March 30 and will tentatively reopen on Monday, April 6, to coincide with students returning to Bowling Green R-I campuses. Glenn pointed out that if the school district extends the closure for another week through April 10, the TLC facility will also remain closed another week.
"I will continually assess the situation and keep you informed as I am able," Glenn said. "While we are closed there will be no charge for day care to any family."
She acknowledged that many patrons were depending on the facility to remain open during the health crisis.
"We have really tried to do what we can but, at this point, I am convinced a closure is required," Glenn reported. "I am closing for my staff to stay home, to stay in, to take care. Some of our staff are at high risk due to age and health. This is a strange and scary time."
Glenn added that she and staff members will continually pray for those struggling to maintain a work schedule, while also caring for their children and their health.
Follow local updates on coronavirus changes on the COVID-19 page online at www.kjfmeagle102.net