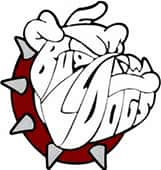 LOUISIANA, Mo — The Louisiana Bulldogs football program has a new leader as the district announced Wednesday night that Greg Pitzer will be the new head coach.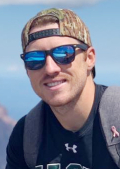 Pitzer is a 2013 graduate of Louisiana High School. He started working for the Louisiana R-II District in 2017 after graduating from Central Methodist University. He has been serving as head coach of the middle school program and has assisted high school sports including football and basketball.
"I'm very excited and grateful for the opportunity," Pitzer told KJFM. "I am looking forward to getting to work with the kids. Also, I'd like to thank my family and friends, the students, and the administration and school board at LHS for believing in me and giving me the opportunity to be their football coach."
The football program has been struggling with numbers for the past couple of years. The Bulldogs have been competing independently since leaving the Clarence Cannon Conference. The Bulldogs will enter the EMO Conference in the upcoming season. Pitzer will be taking over for former head coach Joe Calhoun.
Tune to KJFM Radio for more on this story as it develops and online at www.kjfmeagle102.net.