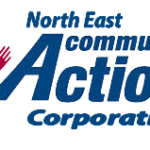 NECAC is making sure disadvantaged people still have access to utility assistance despite the COVID-19 virus outbreak. The agency is urging applicants to sign up online at www.necac.org and mail completed forms to the agency. People without computer access may call a NECAC Service Center and request a mailed application.
The idea is to decrease the chances of someone getting sick through face-to-face contact.
The winter portion of the utility assistance program ends March 31st, so now's the time to sign up.
Two types of assistance are available — the Low-Income Home Energy Assistance Program (LIHEAP) and the Energy Crisis Intervention Program (ECIP). LIHEAP assists with paying part of the energy bills of income-qualifying people. Eligible households could receive a minimum of $47 up to a maximum of $495, depending upon income, household size and type of heating source. Payments are made directly to utility companies. ECIP offers assistance of up to $800 to qualifying households of those who have received a utility shut-off notice.
All NECAC offices remain open regular hours of 8 a.m. to 5 p.m. weekdays. For more information, call NECAC Community Services at 573-324-6633.