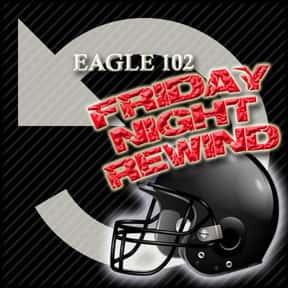 LOUISIANA — Verdell Johnson carved through the Louisiana defense to craft a 34-12 win for Van-Far/Community R-VI in the second week of the season. The game was the featured KJFM Eagle 102 Game of the Week. The action was also available online with streaming video at www.kjfmeagle102.net. Johnson ran for three scores and tossed two others as the Indians shook off an opening week shutout for their first victory.
The Indians were first on the scoreboard in the opening minutes. Rolling to his left, Johnson was unable to find an open target. The Indians quarterback ran back to his right across the field, then bolted 58 yards through the Bulldog secondary for the game's first score. The Van-Far signal-caller improvised again with a mid-air shuffle pass to complete the two-point conversion. The Indians were up 8-0 with 10:33 left in the first quarter.
The Bulldogs attempted to answer back, but the drive stalled. The Bulldogs had another chance after recovering a Van-Far fumble. Louisiana's offense marched to the one-yard line, but the Indians defense stood tough and the Bulldogs turned the ball over on downs.
Louisiana nearly drew even with 4:11 to go in the half when Cody Love out-jumped two Indians defenders to haul in a pass from Jordan Luck. He ran down the home sideline for a 63 yard score. The conversion attempt failed and the Bulldogs trailed 8-6.Another Johnson run with nearly extended the lead late for the Indians, but the senior stepped out of bounds at the 20 yard line with 21 seconds to go in the half.
The relief for Louisiana was only temporary though as Johnson took the next snap to the endzone, winding his way down the middle of the field as time expired. The conversion was good and the Van-Far/Community coop led 16-6 at halftime.
The third quarter started with another Indian touchdown when Johnson connected with Garrett Schmidt on a 26 yard strike with 8:38 left in the frame.
The Bulldogs answered late in the quarter on a Devin Cropp five yard run. The conversion again failed and the quarter ended with Van-Far up 22-12.
The Indians scored twice more in the final four minutes when Johnson hit Bryson Lay for 24 yards and Verdell picked up his third rushing score with 16 seconds left to round out the victory.
Van-Far/Community R-VI will be on the road again this Friday, Sept. 13 at Wright City. The Bulldogs will travel to Brentwood for the third game of the season.
** Stay tuned to KJFM Eagle 102 for the most complete coverage of area sports and watch for games featuring streaming video online at www.kjfmeagle102.net.