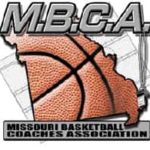 Each season the Missouri Basketball Coaches Association (MBCA) selects All-State teams for each of the Girls and Boys MSHSAA Classes. The process begins with all-district selection, providing the pool for the final All-State Teams. For additional information contact Shawn Erickson, Festus High School, Chair of the MBCA selection committee.
Area players making the teams – Trey Miller of Van-Far, Jillian Lockard and Kaitlyn Kuntz of Clopton and Natalie Thomas of Community R-VI.
Click the link below for a complete list.