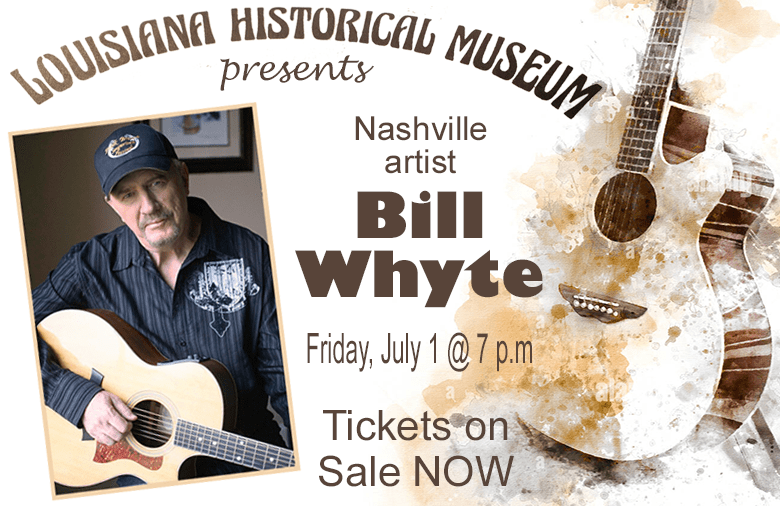 The Louisiana Historical Museum is hosting a concert by Montgomery County native and Nashville artist, Bill Whyte. The concert will take place on Friday, July 1 at 7 p.m. at the Elks Lodge in downtown Louisiana.
In part, the show will commemorate the Mo Mo craze of July 1972. Special activities and contests are planned. Advanced tickets for those 13 and older are available at a 1972 price of $5 each. They can be purchased at the museum, 304 Georgia Street in Louisiana, from 10 a.m. to noon Saturdays and 1 to 3 p.m. Wednesdays starting May 28. Ages 12 and younger will get in free.
Purchasing tickets in advance is encouraged, as there will be limited ticket sales on the day of the event. Doors will open at 6 p.m. and a meal of pulled pork sandwiches and chips will be sold by the museum board. Seating is first-come, first-served. Additional ticketing options may be announced, but purchases that require mailing will be charged a $6 service fee.