KJFM SPORTS — Eagle 102 Sports leads the way in bringing you the area's most complete on-air, online and print coverage of area sports, to include live broadcasts, webcasts, video streaming, sports schedules, scores and reporting on the programs and individuals that step forward each season to represent our community!
Find coverage of area sports by staying tuned to 102.1FM or by listening to Eagle 102 through the KJFM Radio app or online at kjfmradio.com.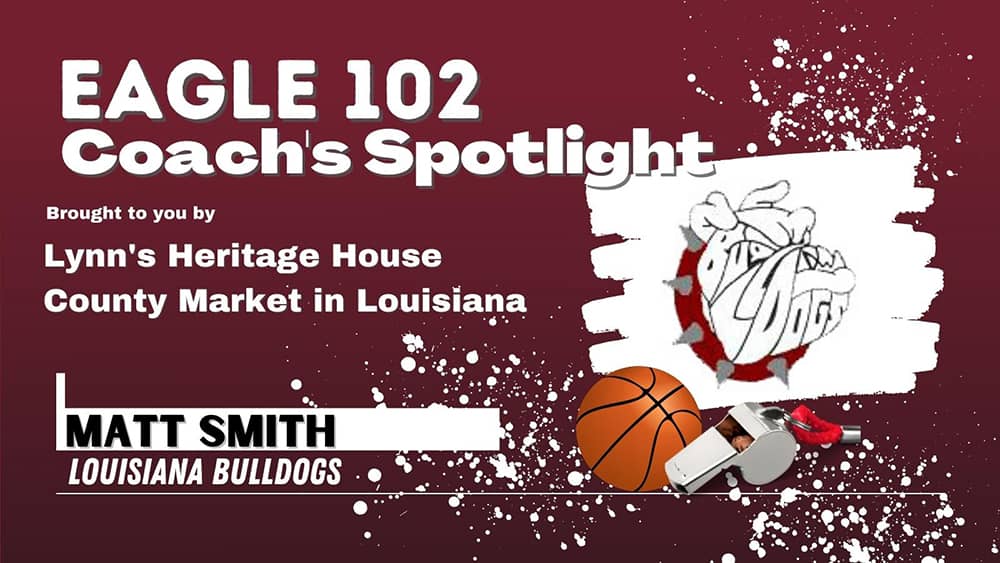 Coach's Spotlight: 2021-2022 Louisiana Bulldo...
Eagle 102 Sports