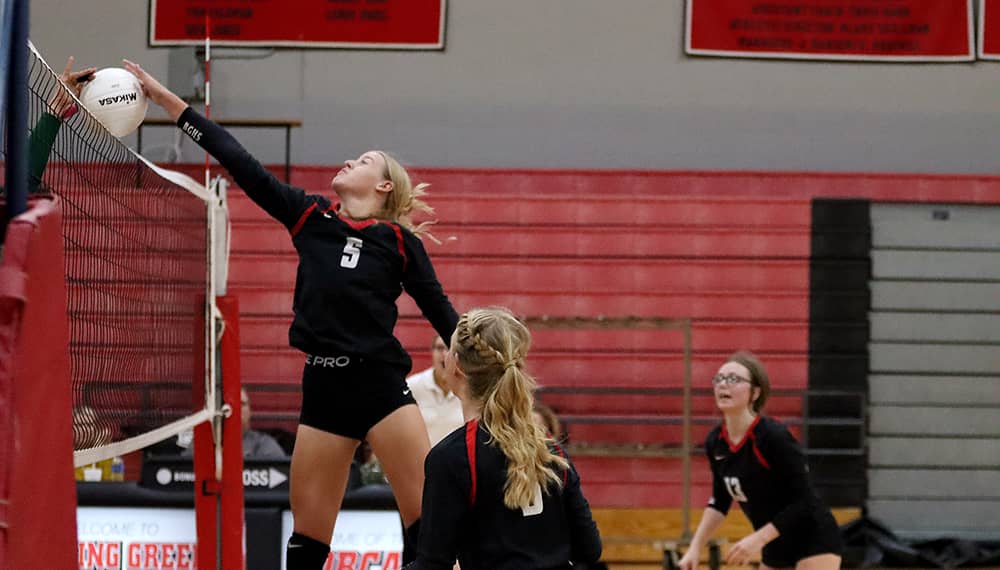 BOWLING GREEN, Mo. — The Bowling Green Lady Bobcat's volleyball team picked up a senior night win over Intensity in three sets 25-15, 25-19 an 25-11 bring their season record to 7-12.
While the scores don't reflect it, each game started as a close match-up with Bowling Green starting in the hole each time, battling their way back and picking up the match win. This is the second time these two teams have met this season with Bowling Green getting the win in both games.
"Honestly I couldn't ask for a better group of girls," said Lady Bobcats Head Coach Katie Splain when asked about the win. "Just an overall great team effort. Everyone did their part tonight to chip in and make it a good win."
Bowling Green has regular season games still on Tuesday, Wednesday and next Monday before heading into district play at Montgomery County on Thursday, Oct. 21. When asked how momentum of picking up their seventh win is carrying over into the end of the season Splain said, "They're really excited. I think they've never really been in the position where they've had this many wins on the season, so we are just trying to build on the things we are doing well and show up to practice and work on the things we can."
In districts the Lady Bobcats will be competing in Class 3 District 7 at Montgomery County where they are the #4 seed out of five teams. Coach Splain talked about their opening round action.
"Our first district game, we'll play (#5) North Callaway whose in our conference and we beat them, so we are in a good place starting off. If we win that game, we'll move on to face #1 Hallsville."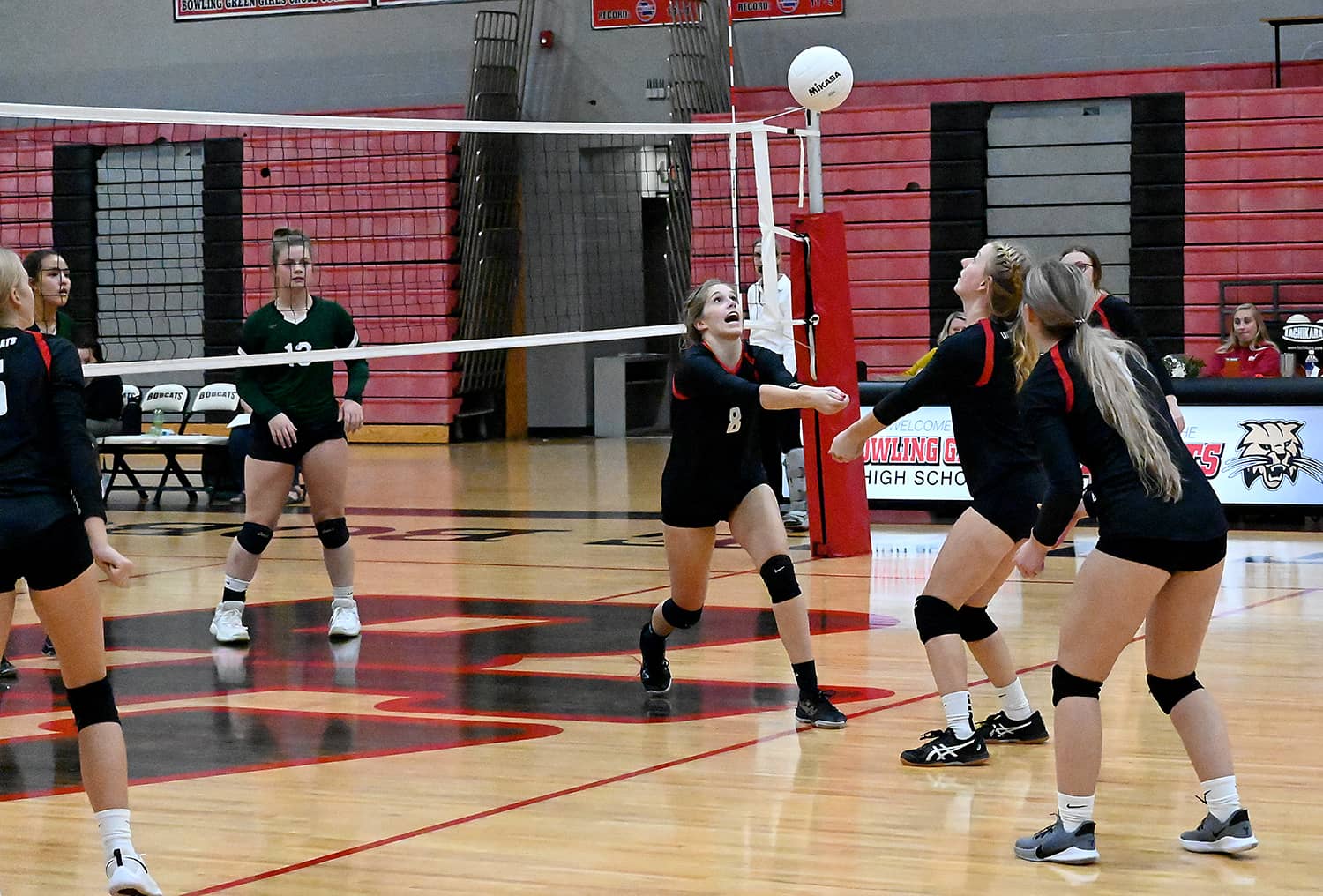 Stay tuned to Eagle 102 Sports for the most complete coverage of area high school sports.
Pictured at the top, Bowling Green's Kaylyn Charlton works over the net to get the additional point to help the Lady Bobcats pick up the match win. Picture by Eagle 102 Sport's Madi Ingram.