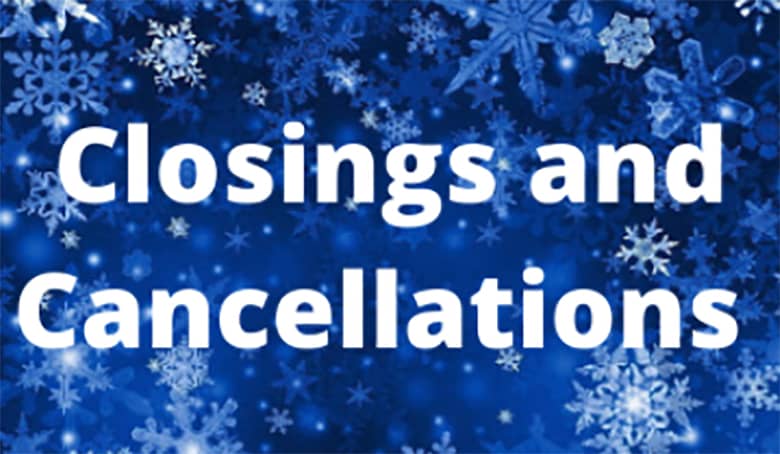 Inclement weather has resulted in numerous business and other community related cancellations throughout the area.
As a result of travel advisories issued by the Illinois Department of Transportation (IDOT) and Missouri Department of Transportation (MoDOT), it's still being advised that the safest course of action is to assume your intended destination is closed, or event is cancelled, unless you are able to confirm otherwise.
Find additional information, and an updated list of community-wide closings and cancellations officially reported to KJFM Radio, by staying tuned to Eagle 102 and online any time at kjfmradio.com and the KJFM Radio app.
Schools Closed:
Bowling Green – Students have AMI work schedule
Clopton – Students have AMI work schedule
Louisiana
Mark Twain
Pike-Lincoln Technical Center
Pittsfield
Pleasant Hill
Silex
Western – Remote learning
Closings & Cancellations:
Hope Center Food Pantry in Bowling Green – Closed