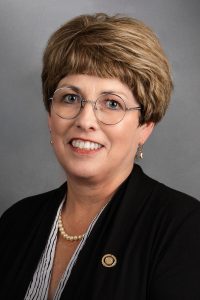 KJFM NEWS — Missouri Senator Cindy O'Laughlin is reaching out in an attempt provide assistance for small business owners:
My office will be sponsoring some short webinars to help small business owners apply for financial relief. These will be through an individual from the SBA office in St. Louis. If you wish to receive an invitation to participate please email your name, phone number and business to cindy.olaughlin@senate.mo.gov.
There's substantial funding to cover expenses and help you keep your business viable. Some forms of assistance are grants. It's a little overwhelming so I thought this would help.
Thank you and God bless you at this difficult time.
Sen. O'Laughlin added she hopes they will be able to start the webinars next week (March 30). Stay tuned to Eagle 102 for more information as it become available.