Event Navigation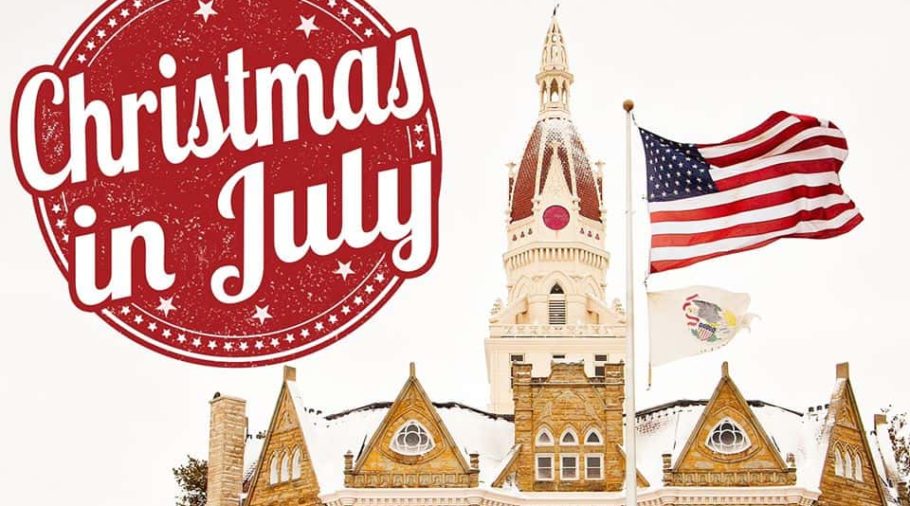 Christmas in July is a new event for 2020! All week long, from July 20-25, Pittsfield retailers and restaurants will have "holiday" specials and sales. Grab a punchcard at your first stop and get your card punched at participating locations!
Turn it in at the Picture Pittsfield booth on the Pike County Courthouse lawn Saturday, July 25 between 10 a.m.- 8 p.m. for your chance to win some great prizes donated by the community! Special events Saturday on the Courthouse lawn include vendors, water gun painting kids' craft from 3-5 p.m., and live music by the Scottfree Project from 5-8 p.m. Bring your lawn chairs and join us for some mid-year holiday fun! There might even be a summery Santa sighting!
The July 25th event is free to the public, although donations for the Kiddy Kraft Korner are appreciated.
If you are a vendor who would like booth space for this event, visit https://picturepittsfield.com/fall-pickin-days-vendor-information/. If you are a Pittsfield retailer or restaurant that would like to be on the punchcard, send an email to PicturePittsfield@gmail.com by Friday, July 3. If you would like to donate a prize for the punchcard winners, send an email to PicturePittsfield@gmail.com. You can find more details at PicturePittsfield.com.
Related Events