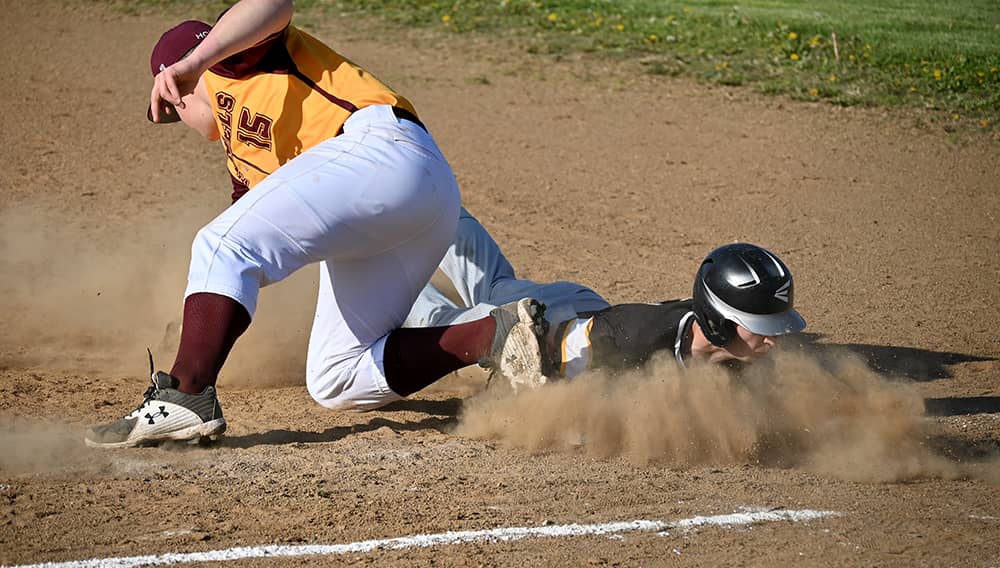 FARBER, Mo. — It was three years to the day since the Van-Far Indians had won a baseball game, but that streak came to an end Tuesday night as the got the win over Missouri Military Academy 9-1.
"It's nice," said head coach Pat Connaway. "To enjoy a win finally, with taking over this young team and we still have along way to go. Three years to the day, granted we had the COVID season, but it's been along time since Van-Far's gotten a win."
Coach Connaway went on to point out this was their first game with no errors on the infield. He added there were a couple errors in the outfield, but it didn't snowball like it has in the past. The Indians gave up one unearned run in the victory. Nikos Connaway got the win for the Indians, Dalton Bailey came in as a relief pitcher and finished the game.
The big offensive inning for the Indians was in the bottom of the second when they crossed the plate six times. Connaway said the team was finally able to get some bunts down out of the bottom part of their line-up. He added Nikos Connaway had some good hits while Hunter Scrogin was able to put the ball in play and move players around the bags. In Monday night's match-up against Silex Connaway felt like they left about 14 runners on the bases, while during Tuesday night's game they left about four and most of the time those players were standing on third base.
"Now the bad thing is after the bottom of the second, we only scored two runs the rest of the game, but that's part of learning and growing. You've got to be able to put teams away," noted Connaway.
The Indians are back in action on Wednesday evening as they play Wellsville-Middletown.