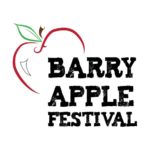 BARRY, Ill. — Like most other committees, decisions are having to be made on whether to hold annual events and the committee for Barry Apple Festival recently announced this year's event is cancelled.
Below is the full release from the committee…
It is with a very heavy heart, that the Barry Apple Festival Executive Committee must inform you that we are canceling the 2020 Barry Apple Festival. At the beginning of the COVID pandemic, we were unified in the belief and determination to continue forward and have a normal Apple Festival. Even when the State of Illinois listed the reopening criteria and we moved to Phase 4, we held to this belief. Then a couple of things occurred: The City of Barry, at their July meeting, passed a COVID agreement that each event, with crowds larger than 50, must sign. This agreement would make that organization responsible for any COVID legalities that might ensue. Our carnival, which we are under a five-year contract with, is unsure if they would even be able to be here. The State of Illinois currently is not allowing ride inspections to take place. This effectively shuts them down. The BAF purchases event insurance each year. At this time, we do not know if we will even be able to get coverage.
Our spirits were lifted last week when the court ruled against the Governors executive order. This ruling should have allowed our state to be open. But the fact remains, that we are still under the direction and approval of the Illinois Department of Health.
Not only is this cancellation a blow to our committee and our community, it is a huge blow to the businesses in Barry. Several of our businesses count on this weekend to make enough money to help carry them through the slow winter months. With that being said, we implore you to step in and help them. Whenever possible shop local, buy local. The businesses and the community will need your help.
On a brighter note the committee is planning some events leading up to and on the Saturday (October 3, 2020) of the festival. August 15-16 the Barry Apple Festival will be having a golf tournament at Bow Lake Golf Course. Please call the golf course for more details and to reserve a tee time. We will be holding a raffle over the coming months with several prizes to be given away. We will draw for the winners on the Apple Festival Saturday (October 3). We will also be selling raffle tickets for the 2020 quilt. During this pandemic, our quilt chairman Debbie Lohnes came up with very creatives ways to allow the community to get involved with creating the quilt for this year. We have dubbed it "The Quarantine Quilt". Once it is completed the quilt will go on display at its normal locations as we draw nearer to the festival weekend. To purchase tickets please contact a member of the Apple Festival committee. We will draw the winner for it on the Saturday of the Apple Festival. Lastly, the Barry Apple Festival will be opening the Fritter Shack on that Saturday and will sell fritter from 12pm – 4pm. If we can't have a festival, at least we can have a small taste of it. Funds from these events will help us ensure that the 2021 Barry Apple Festival will return stronger and better than ever!!!
We look forward to seeing you at the 2021 Barry Apple Festival, October 1-3, 2021.