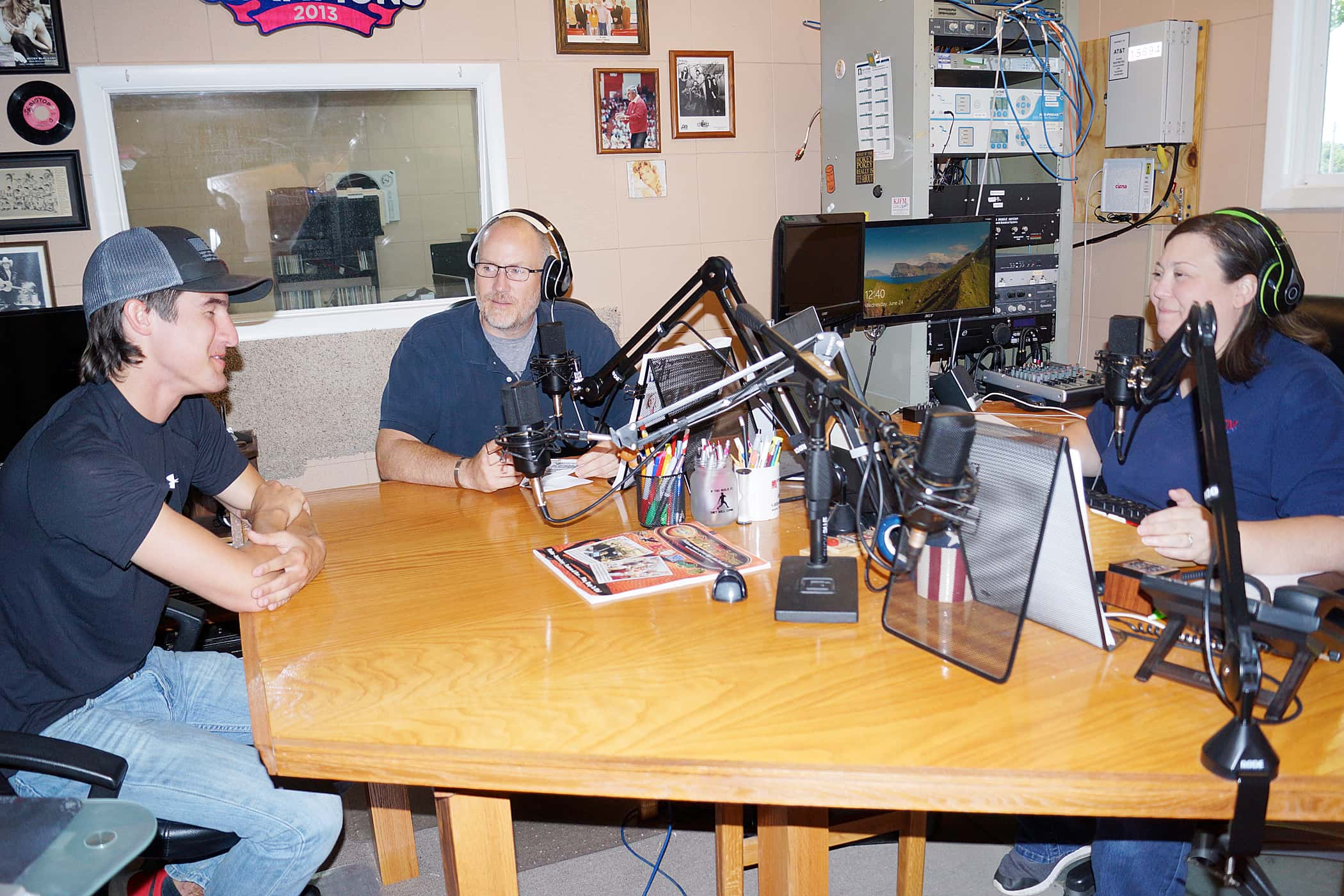 BOWLING GREEN, Mo. — "Southern Night" is the debut release by local singer/songwriter Jayson Orr who stopped by KJFM for the radio debut of his single and to talk about his future plans in music.
In addition to hearing his song on the radio for the first time, Orr shared his musical beginnings and his plans for a complete album release later this summer.
Orr said he was hanging out with a friend at the lake when the idea for "Southern Night" hit him. He added that he sought the advice of another local talent when he decided to pursue recording the song. He talked to Joey Wray and ended up using the same producer as Wray in a Springfield studio.
"I looked up to him for a lot of stuff," Orr said. "He was the first person I reached out to and he gave me advice."
Orr is a 2019 graduate of Van-Far High School and just completed his freshman year at North Central Missouri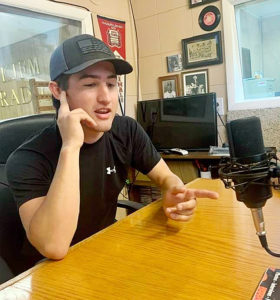 University where he is studying sports broadcasting and a member of the golf team. Orr said he plans to complete an associate's degree at North Central before transferring to either Mizzou or Middle Tennessee State University in Nashville, Tenn., to study songwriting.
Thanking his parents and extended family for the support over the years, Orr pointed out that one of his first performances was a rendition of Garth Brooks' "Friends In Low Places" which he sang to his grandparents.  He added that his mother, Melissa, has never missed a public performance and that he always dedicates "To Make You Feel My Love" to her.
Orr has performed locally, including a night at the Pike County Fair recently. He noted that with venues beginning to open, he is looking to set up dates for performances this summer. He can be found on Facebook and Instagram. In addition to being played on Eagle 102, his "Southern Night" single can be found on iTunes, Spotify and YouTube.