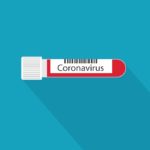 PIKE COUNTY, Mo. – The Pike County Missouri Health Department is teaming up with the Department of Health and Senior Services Health and the Missouri National Guard to set up free testing for COVID-19 at the Pike County Fairgrounds on Friday, June 19th from 10 a.m.-4 p.m.
Several counties throughout Missouri have already participated in community sampling efforts in order for public health officials to learn more about the prevalence of COVID-19 transmission. This is part of Gov. Mike Parson's plan, which was announced on May 21, to rapidly increase COVID-19 testing volume to 7,500 tests per day in Missouri.
Community sampling gives the state a better sense of COVID-19 prevalence in a given area, which will help guide its response and ease uncertainty for Missourians. If prevalence is low, this will help reassure citizens that it is safe to begin re-engaging in the community and returning to somewhat normal operations. If prevalence is higher, quick and proactive steps will be taken to keep the virus from spreading further in the community.
Any Missouri residents who wishes to be tested with a nasal swab to see if they have an active COVID-19 infection can do so at the fairgrounds at no cost to the individual. Missouri residency is the only requirement; individuals do not have to live in the county in which they are tested, and they do not have to be experiencing symptoms. 
Online pre-registration is highly encouraged and will allow for the testing event to run efficiently for patients. Those without access to online pre-registration can call the Missouri COVID-19 hotline for registration assistance at 877-435-8411.
The selection for the community sampling was based on locations with the ability to draw participants from a broader region as well as locations that have expressed a need for additional testing resources. It is not based on the number of COVID-19 cases in the county.
Those who would like to be tested can pre-register for the site nearest them at health.mo.gov/communitytest. More information can be found at health.mo.gov/coronavirus or at pikecountyhealth.org.