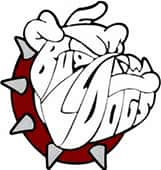 LOUISIANA, Mo. – Derrick Branstetter is returning to the Louisiana R-II School District as the girls' basketball head coach.
Branstetter will take over for Becky Monachino who stepped in after Branstetter left the district to pursue employment outside the classroom. After a year off Branstetter is ready to get back into the coaching seat and returns with Kelsea Dorsey remaining on as assistant coach.
The district announced there will be a meeting on Wednesday, June 3rd at 6 pm in the high school commons for any girl interested in playing high school softball or middle school/high school girls' basketball. If you cannot attend, please reach out to coach Dorsey for softball via email at dorseyk@louisiana.k12.mo.us or for basketball, coach Branstetter via email at derrickbranstetter@yahoo.com. They are trying to determine interest for next year and give out some information about summer activities.