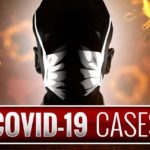 AUDRAIN COUNTY, Mo. – Over the weekend Audrain County Health Department reported its first positive COVID-19 case.
Officials note the case is not travel-related and the patient is following CDC guidelines and quarantining at home. Staff members of the health department are working with the Missouri Department of Health and Senior Services to investigate and determine any close contacts that individual may have had. Those who came into contact will be contacted individually.
The safest thing you can do to keep yourself and your family safe is to stay at home and only leave for essentials.