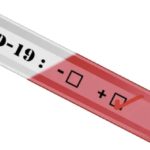 PITTSFIELD, Ill. — The Illinois Department of Public Health has confirmed that a Pike County resident has tested positive for COVID-19. The Pike County Health Department in coordination with state public health officials are investigating further and more information will follow as appropriate.
The Health Department is encouraging residents to continue following social distancing guidelines and to stay at home.
As of 1:00 pm today, Saturday, April 4, the following test numbers from Pike County are as follows: 1 positive test, 5 negative tests and 1 pending test.
If you have COVID-19 symptoms, such as fever, cough, shortness of breath, sore throat or believe you have come into contact with someone with these symptoms, please call your medical provider for instructions, do not go immediately to a hospital or clinic. This will limit the number of people who are exposed to COVID-19 if you are positive.