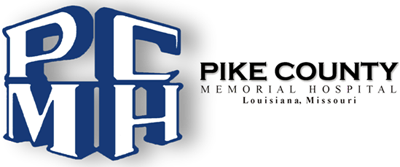 LOUISIANA, Mo. — The following is a message from Pike County Memorial Hospital CEO Tylie Mills:
Pike County Memorial Hospital wants to ensure the safety of our patients and community. Aligning our care with the current recommendations regarding the Coronavirus, we are immediately enforcing the following polices to reduce potential exposures.
The hospital will be closed to all outside visitors and vendors for the next two weeks to protect the wellbeing of our inpatients. The Emergency Department will remain open with screening for fever prior to entrance. All employees and companies who provide services to our patients will be screened for fever 24/7 prior to entrance to the facility.
The Louisiana Clinic will be closed during this time, but we will move the providers to an alternate area clinic to enhance the well-being of our inpatients. We will divert patient appointments to the appropriate locations.
The Bowling Green Walk-In Clinic will be utilized for all sick patients to be cared for.
The Bowling Green Clinic will be the "wellness" clinic for all wellness visits or follow-up appointments.
The Vandalia Clinic will be for sick patients to be cared for as well.
Please note we will only do a COVID-19 screening based on the CDC recommendations; we will not be providing random screenings at any location.
Please call ahead to the Bowling Green Walk-In Clinic if you have a fever. Make sure you are not going to the designated "wellness" clinic in Bowling Green if you are ill.
We are trying to put these steps in place to protect the wellness of our patients, our healthcare workers and our community. If you have questions you can call the Bowling Green Clinic during normal, daytime business hours, or the Emergency Department after hours. You can also stay updated by visiting our Facebook page.
Pike County Memorial Hospital strives to bring 'Quality Care by Quality People.'